August New Arrivals!
NV Vouvray Pétillant Brut "La Dilettante" • Catherine et Pierre Breton
Lynne Char Bennett, a wine writer for the SF Chronicle, called the shop a few weeks ago asking for personal recommendations for oyster wines. I happened to pick up the phone and by chance, gave my first interview about wine. I recommended the Breton's new sparkling Vouvray. Here's what came out in print: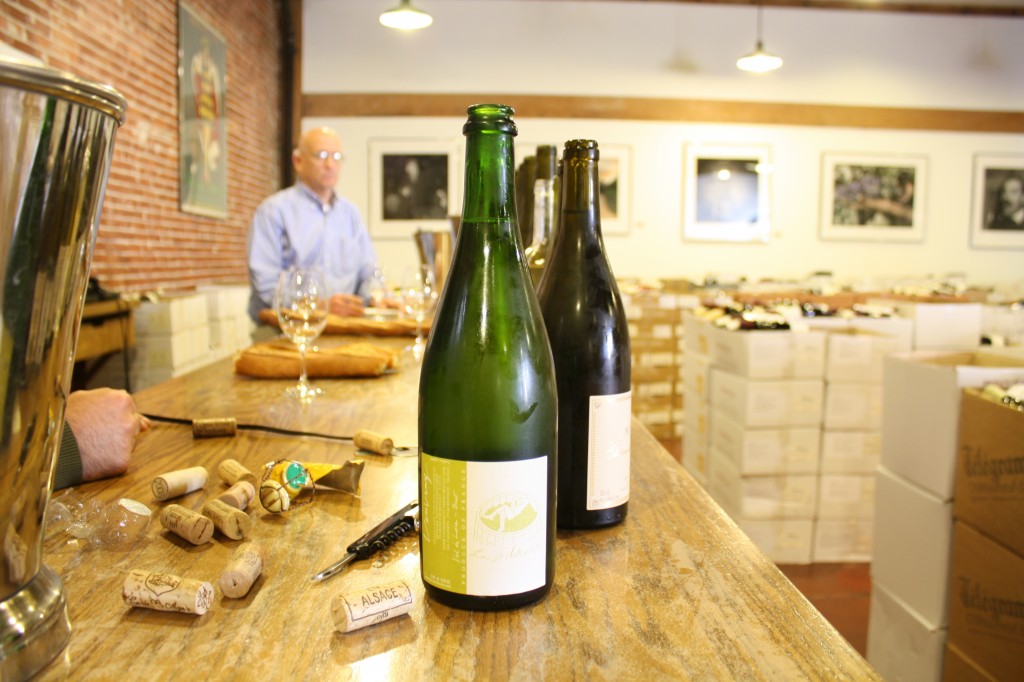 Clark Z. Terry, a salesman for Kermit Lynch Wine Merchant, enjoys Muscadet with oysters, but he also likes sparkling Vouvray with oysters. Terry says the wine's sparkle adds liveliness, while sharp acidity lifts the oyster. He suggests chewing the oyster with the wine to get the pairing's full effect. Though a mouthful of effervescent oyster-iness may not be for everybody, he says it is worth a try.
Well Lynne, thanks for not quoting me directly. I think you did everyone a favor by just paraphrasing. Click here to read the entire article and don't miss this wine.
$19.95 per bottle         $215.46 per case
2008 Bourgueil "La Dilettante" • Catherine et Pierre Breton
As I mentioned in our last new arrivals post, I'm always on the lookout for refreshing reds to drink during the summer. We've now sold out of the 2008 Coteaux du Loir Rouge from Pascal Janvier that I originally referenced but I quickly found a replacement in the Breton's Bourgueil "La Dilettante." While tasting, my colleague Michael picked up elderberries on the nose. I can't say I've ever had elderberries but if they taste like this wine then I'm a fan. The vivid bright fruit character of this wine inspires excitement. This is a palate stimulating wine.
$22.00 per bottle         $237.60 per case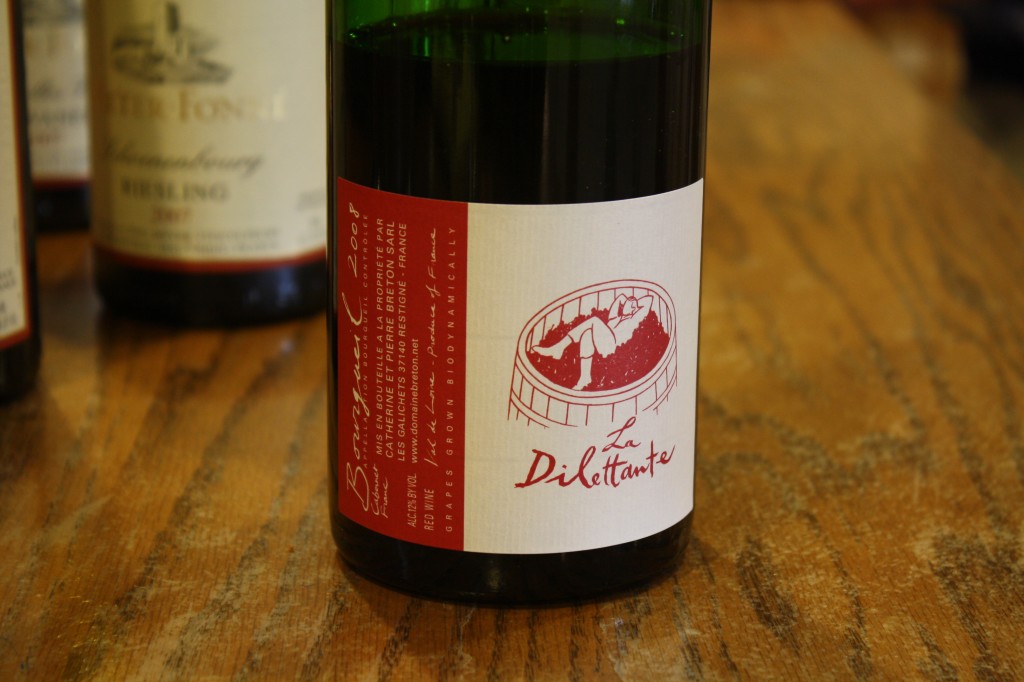 2007 Petit Chablis • Roland Lavantureux
The second we popped the cork on the Petit Chablis, beautiful classic Chablis aromas burst from the bottle. I'm talking about deep mineral, oyster-shell, and limestone on the nose, a hint of chalky texture on the palate, and a golden hue of Chardonnay richness that made me want to gulp not sip. If a Petit Chablis can be this good, how good will the 1er crus from 2007 be?
$18.95 per bottle         $204.66 per case
2007 Chablis • Roland Lavantureux
We tasted Lavantureux's Chablis directly after his Petit Chablis. Initially this wine seemed quiet and shut down. After an hour of being opened and almost at room temperature (65° at our retail shop), it started to shine. Firm, racy, nervy minerality is supported by a bright lemony acidity that I regularly find in Lavantureux's wines. I have a feeling I'm going to say this a lot regarding 2007 white Burgundy – Village level bottlings are going to age beautifully. Do not miss out on the value that village level Chablis or any other white Burgundy AOC will afford you with five to ten years in the cellar.
$22.00 per bottle        $237.60 per case
More New Arrivals…
2008 Muscadet • Château Fessardière $16.00
2008 Sancerre • Hippolyte Reverdy  24.00
2007 Chablis "Fourchaumes" 1er Cru • Olivier Savary  30.00
2007 Bourgogne Rouge • Gachot-Monot  19.95
2007 Bourgogne Rouge • Pierre Guillemot  18.95 (back in stock!)
2007 Marsannay Rouge "Longeroies" • Régis Bouvier  30.00
2008 Vin de Pays Syrah "Collines Rhodaniennes" • Phillipe Faury  19.95
2006 Montagne Saint-Emilion • Château Tour Bayard  19.95
2006 Lussac Saint-Emilion • Château de Bellevue  24.00
2007 Riesling "Vignoble d'E" • André Ostertag  22.50
2008 Coteaux du Languedoc Blanc • Château La Roque  16.50
2006 Coteaux du Langueoc Rouge "Mourvedre" • Château La Roque  17.50 (back in stock!)
2007 Vin de Pays Rouge "Cuvée Reservée" • Saint Martin de la Garrigue  13.95