Thanks for coming to Provence in Berkeley
Thank you to everyone who came to Provence Day last Saturday…the event was quite a success! Chef Christopher Lee made 675 portions of bouillabaisse, all of which were consumed by about 3 pm! Chris's sous chef, Samin Nosrat, provided this break down of all the ingredients that went into the bouillabaisse:
60 lbs shrimp
130 lbs rock fish
25 lobsters (for broth)
60 lbs squid
720 cups broth
30 bunches parsley
60 baguettes
90 yolks and 64 cups oil for rouille
120 lbs clams
80 lbs onions
80 lbs tomatoes
10 lbs garlic
The Creole Belles kept the party going into the late afternoon with their cajun/old timey music and the 2008 Bandol Rosé from Domaine de Terrebrune was the hit wine of the party!
Our next event will celebrate the release of the 2009 Beaujolais Nouveau, taking place on Saturday, November 21st. Mark your calendars!
Here are some photos from Saturday's event and check out our Facebook page for more pics. Thanks for coming out!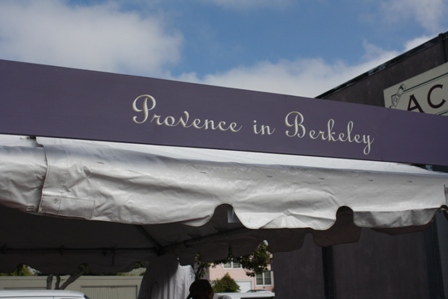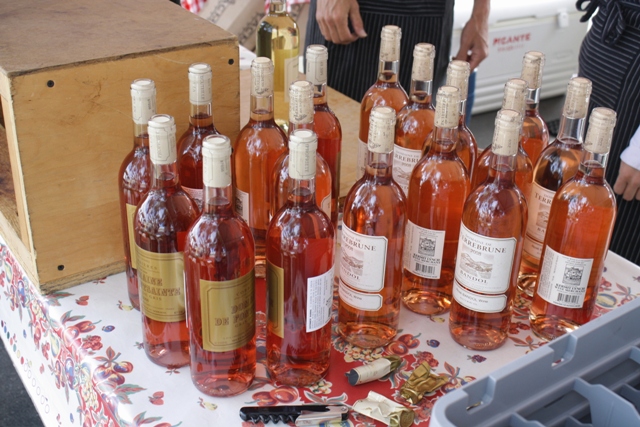 We ran out of bouillabaisse, but we had plenty of rosé to go around!
A big steaming copper pot of bouillabaisse and lots of garlic.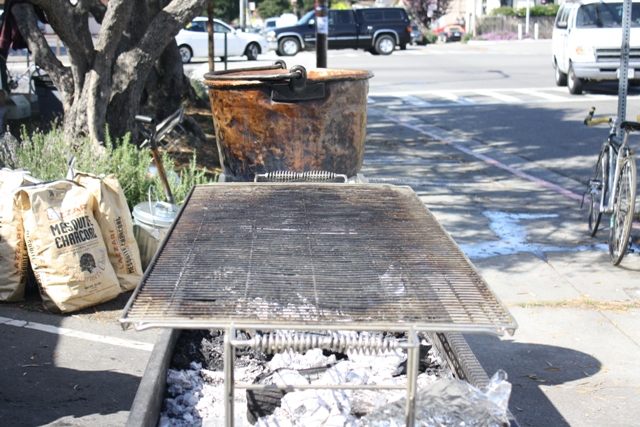 A line-up of musicians and a line-up of wines.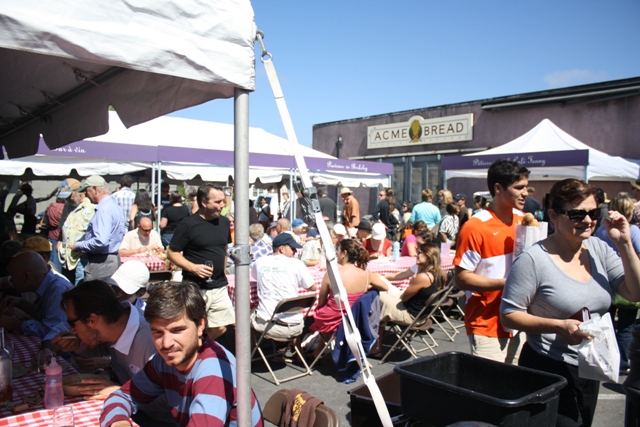 A full house! See you at the next event.