November Newsletter Now Online
The November newsletter is now available! Download the PDF here.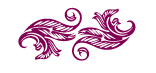 Highlights from this month's newsletter…
2009 BEAUJOLAIS NOUVEAU
Come help us celebrate the fantastic 2009 vintage in France with our first arrival—live it up with us and a glass of our irresistible Nouveau.
Note the date.
SATURDAY, NOVEMBER 21
11 a.m. to 4 p.m.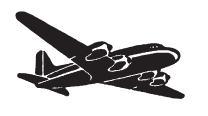 PRE-ARRIVAL OFFER
2007 DOMAINE DE CHERISEY
Here are some of the most captivating wines you will ever experience. Great Chardonnay terroirs, masterfully vinified, superb vintage. They are to be enjoyed young, old, and in between.
De Cherisey never chaptalizes, and in 2007 it was far from necessary anyway. You have about 13.5° alcohol, perfect acidity, and the clincher is the conspicuous expression of the domaine's noble terroirs. Here, in this sector of the Côte de Beaune, is Chardonnay's native soil, and de Cherisey is one of the rare masters.
2007 Puligny-Montrachet "Hameau de Blagny" Premier Cru $756.00/case
2007 Puligny-Montrachet "Les Chalumeaux" Premier Cru $756.00/case
2007 Meursault-Blagny "La Genelotte" Premier Cru $756.00/case
Anybody in their right mind would fill their Champagne needs now. This year, don't put off your gift shopping or wine buying. Do it now! We're making it easy on you to plan ahead and get a great price on an essential part of holiday meals: CHAMPAGNE. We've put together a list of our grower Champagnes and discounted them 15% on the bottle and 25% on the case. The prices will be back to normal in December, so act now.

WINTER SAMPLER
by Mark Congero
It is now one year since my first seasonal food and wine Sampler. The response has been positive, and Kermit encourages me to keep them coming. My first edition was last October with a fall Sampler, but fall is such an ambiguous food season here. The calendar says October, but often the markets are still full of late summer foods. So I have waited until November this year.
When you open your Sampler you will find a few of my recipes—hope they give you some ideas for getting the most out of winter produce. Of course you'll find some lovely wines in your Sampler as well, a fun mix of reds and whites to match with your holiday meals or just for relaxing by the logs of a fire.
Check out our huge discount, and bon appétit!
2007 Côtes du Rhône Rouge "Il Fait Soif" • Maxime Laurent $25.00
NV Clairette de Die Brut • Domaine Achard-Vincent 19.95
2007 "Tradition" • Saint Martin de la Garrigue 14.95
2007 Bourgueil "Alouettes" • Domaine de la Chanteleuserie 14.95
2007 Sancerre • Domaine des Grandes Perrières 19.95
2005 E Prove Rouge • Domaine Maestracci 18.95
2008 Côtes du Rhône Blanc "Sunflower Cuvée" • Louis Barroul 19.95
2008 Corbières Rosé "Gris de Gris" • Domaine de Fontsainte 13.95
2007 Pigeoulet Rouge • Vignobles Brunier 16.95
2006 Mâcon-Villages • Henri Perrusset 14.95
2007 Pinot Blanc • Kuentz-Bas 14.95
2006 Chinon "Les Petites Roches" • Charles Joguet 19.95
SPECIAL SAMPLER PRICE
$159
(a 25% discount)