Don't Miss Oyster Bliss!
Don't Miss Oyster Bliss XIX!
Saturday, April 17th
11am to 4pm
No reservations required.
Oysters from Monterey Fish Market, handmade sausages by Christopher Lee, and wines by the glass are served à la carte.
Cash only!
Due to the volcano eruption in Iceland, Jean Montanet of Domaine de la Cadette and Catherine Breton unfortunately will not be in attendance. Their wines will be poured and available for purchase.
This event is presented by Café Fanny.
Here is the list of wines that will be poured by the glass:
2009 Melon • Domaine de la Cadette
2008 Sancerre • Daniel Chotard
2008 Chablis "Les Truffières" • Domaine Costal
2009 Reuilly Pinot Gris Rosé • Denis Jamain
2007 Bourgueil "Franc de Pied" • Catherine et Pierre Breton
NV Blanc de Blancs 1er Cru Brut • Veuve Fourny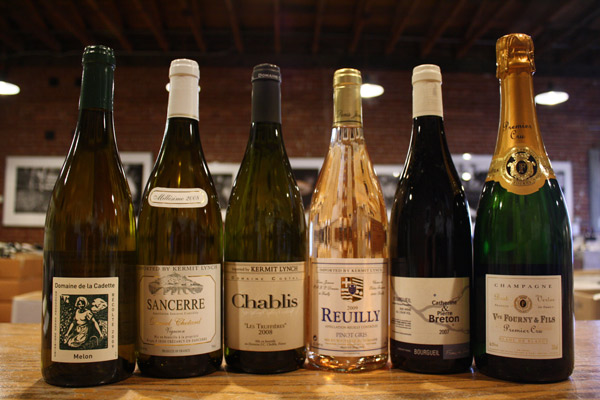 We held our annual staff pre-Oyster Bliss tasting last night. As planned, it was less of a tasting and more of a party. Here are some pics of us honing our oyster eating technique.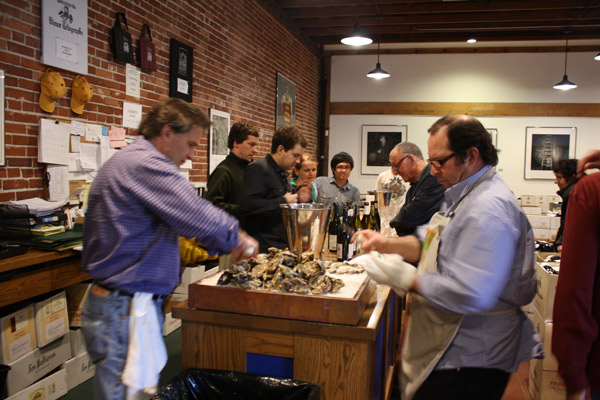 Tom Worthington (left) of Monterey Fish Market and Peter Moore of KLWM start shuckin'.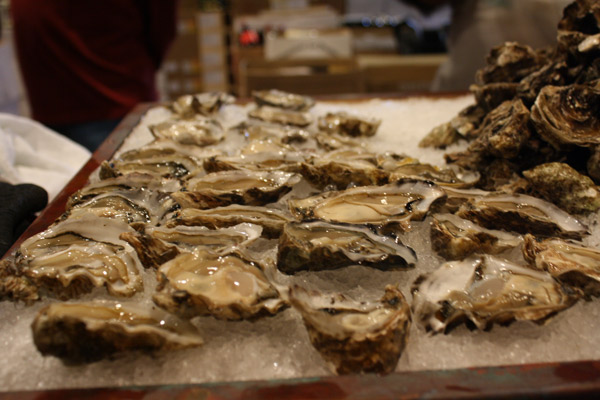 Juicy oysters from Puget Sound.