Oyster Bliss 2010 Recap
Thanks to everyone who attended our 19th annual Oyster Bliss! The weather was stunning, the food ample, and the wine refreshing. The hit wine of the event was without question the 2009 Reuilly Pinot Gris Rosé from Denis Jamain—if you haven't had a chance to grab a bottle of this, don't hesitate, it won't be around long.
Kermit spent some time mingling with customers and happened upon a friendly couple from Joseph Swan Vineyards who brought a classic Kermit Lynch wine—1984 Chablis "Blanchot" Grand Cru from Domaine Raveneau. Kermit's expression showed that memories were going through his head, not only of the 1984, but of his old pal Joe Swan.
Below are some pics from this year's Oyster Bliss. See you at our next event!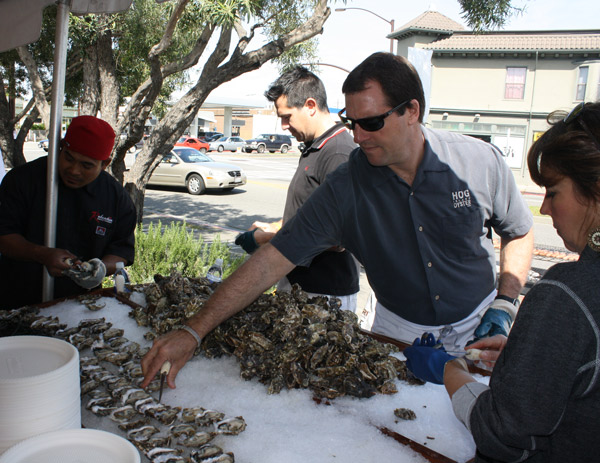 The unsung heroes of Oyster Bliss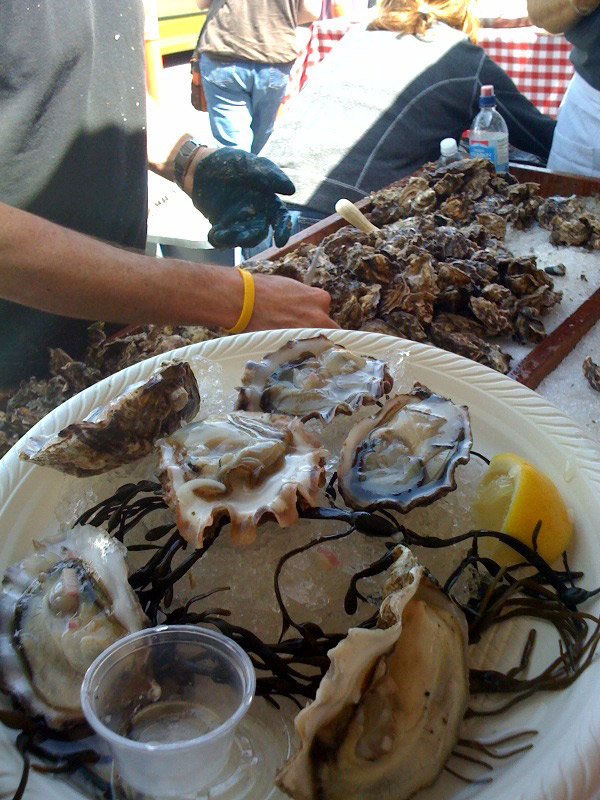 A half dozen of Barron Point Oysters from Little Skookum Inlet, Wasthington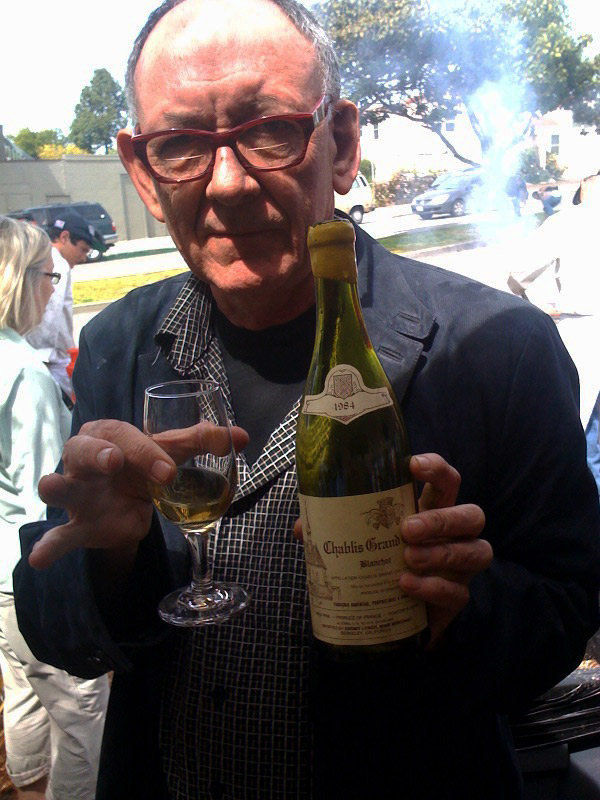 Kermit and the 1984 Chablis "Blanchot" Grand Cru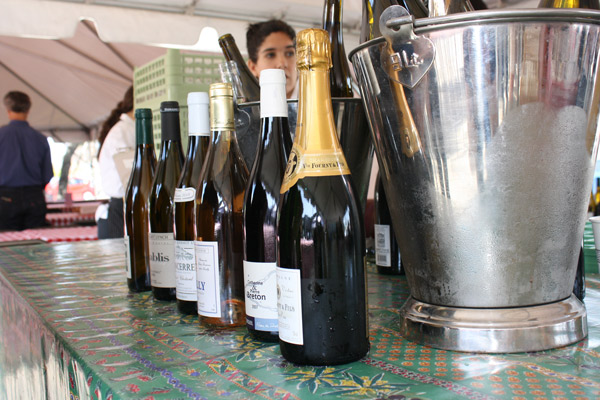 Wines by the glass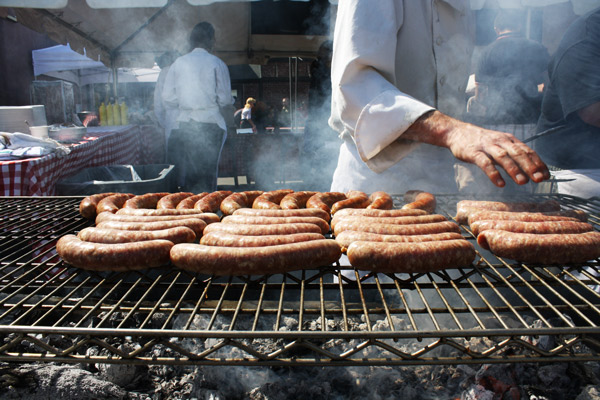 Chris Lee's grilled sausages