May Newsletter Now Online
The May newsletter is now available. Dowload the pdf here.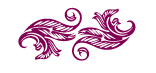 Highlights from this month's newsletter….
PRE-ARRIVAL OFFER
2008 Châteauneuf-du-Pape "La Crau" • Domaine duVieux Télégraphe
by Steve Waters, Retail Manager
One of the things I like about working here is that we taste every wine before it is offered to our clients. We don't have shelf talkers; we feature educated tasters—actual living, breathing, thinking human beings who taste before speaking to you.
Pre-arrival offerings are no exception. Just the other day, sample bottles of this 2008 Domaine du Vieux Télégraphe Châteauneuf-du-Pape rouge arrived by air for tasting, and the staff was assembled with wine glasses at the ready. The anticipation to taste the wine was palpable. A new Vieux Télégraphe! As everyone swirled and slurped and made various gurgling sounds, we came to a consensus: this was one of the most approachable V.T. vintages in quite some time. Loaded with generous, deep berry fruit and ample body, the wine was open, accessible, even charming, and flowed easily across the palate because of its soft tannin. Don't get me wrong—you're looking at some great Châteauneuf-du-Pape that will age splendidly, but the beauty of this wine is in its precocious nature. And let's not forget the stones—we concluded that Henri Brunier, the recently deceased patriarch of Vieux Télégraphe, would be extremely proud of this wine and its stony nature. The 2008 Vieux Télégraphe is from a perfect vintage that will allow you the opportunity to pop a bottle every year and gauge the course of the wine over the next decade and beyond. Kermit said it reminds him of the 1972 when it was young.
$687 per case fifths
Pre-arrival terms: Half-payment due with order, balance due upon arrival.

White Loire Sampler
by Clark Z. Terry
A Sampler replete with white wine from the Loire is well timed for spring. Clean, crisp, refreshing, and—my favorite attribute—quaffable epitomize these wines.
Here we have three Sauvignon Blancs (Sancerre, Reuilly, Pouilly-Fumé), two Chenin Blancs (Savennières, Vouvray), and a stunning bottle of the nearly extinct Sauvignon Gris (Fié Gris). Don't expect these six wines to all taste the same—diversity is the name of the game in the Loire.
| | |
| --- | --- |
| | per bottle |
| 2008 Sancerre • Daniel Chotard | $24.00 |
| 2008 Reuilly Blanc "Les Pierres Plates" • Denis Jamain | 18.95 |
| 2008 Pouilly-Fumé VV • Régis Minet | 22.00 |
| 2008 Fié Gris • Éric Chevalier | 22.50 |
| 2008 Savennières Sec "Cuvée Spéciale" • Château d'Epiré | 22.50 |
| 2008 Vouvray Sec • Domaine Champalou | 18.95 |
Normally $128.90
Special Sampler Price $97
(25% discount)

Bordeaux Vintage Sampler
by Clark Z. Terry
It is worth showcasing when we have multiple vintages available from one domaine or château. In this case we have three producers, two vintages from each, all from one region. This Sampler is a study in vintage appreciation. My advice: Decant each wine and drink with food. See which producer you enjoy most and start following future vintages. Buy enough to drink a few young, but make sure to age some, too. The reward will be immense down the line. This is the best deal in Bordeaux out there.
| | |
| --- | --- |
| | per bottle |
| 2007 Haut-Médoc • Château Aney | $24.00 |
| 2006 Haut-Médoc • Château Aney | 24.00 |
| 2007 Lalande-de-Pomerol • Château Belles-Graves | 32.00 |
| 2006 Lalande-de-Pomerol • Château Belles-Graves | 32.00 |
| 2007 Lussac St. Emilion • Château de Bellevue | 25.00 |
| 2005 Lussac St. Emilion • Château de Bellevue | 28.00 |
Normally $165.00
Special Sampler Price $124
(25% discount)