January Newsletter: Grange des Peres, Superb 2009 Beaujolais, New Arrivals Galore
The January Newsletter is now available. Download the PDF here.
Highlights from this month's newsletter…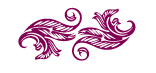 by Clark Z. Terry
I have reason to believe that this Sampler is the first of its kind for our retail shop: a Sampler composed exclusively of wines from a single vintage—and what a vintage it is. Vintage 2009 unequivocally produced spectacular wines across France and Italy.
Consider approaching this Sampler as an educational tasting. You'll find that "2009" means something different for each bottle in the carton. This selection of wines represents classic examples of appellation typicity—the optimum situation for exploring the variety and character of the 2009 vintage.
Following Kermit's lead, I've ordered the list below as such: white before red and north to south. In general, Kermit likes to taste in this order (it's how the old vignerons do it in France). You may notice how the whites retain great acidity while still being full and luscious on the palate and the reds become fleshier as you move south.
Also, did you hear Kermit's famous quote about 2009? He said, "It's the vintage of the year!"
| | |
| --- | --- |
| | normally |
| 2009 Gentil d'Alsace • Meyer-Fonné | $16.00 |
| 2009 Coteaux du Languedoc Blanc • Château La Roque | 17.50 |
| 2009 Bourgueil "Les Galichets" • Catherine et Pierre Breton | 28.00 |
| 2009 Beaujolais • Domaine Dupeuble | 14.95 |
| 2009 Le Pigeoulet en Provence Rouge • Vignobles Bruniers | 16.00 |
| 2009 Cruvin Rosso • Punta Crena | 26.00 |
Normally $118.45
Special Sampler Price $95
(a 20% discount)
(That's under $16.00 per bottle!)
by Lori Varsames
Vincent Cantié and Christine Campadieu make deep, powerful wines in Collioure and Banyuls, in an area known as French Catalonia, just north of the Spanish border. Their terraced vineyards look out to the Mediterranean, where they are exposed to the sea's fierce wind known as La Tramontagne. The land here is so steep that cultivation must be done by hand, and extensive irrigation canals and walls (all made from the schist rock) are their only prevention against erosion—not that there's much soil left to erode! This challenging method of farming preserves the traditions of their ancestors. Such ideals have inspired a documentary, Wine from the Heart (2002), which we also sell here at the store for $25.00. It's a nice companion to the wine.