March Newsletter: New Arrivals, Corsican Sampler, 2009 White Burgundy PA
The March Newsletter is now available. Download the PDF here.
Highlights from this month's newsletter…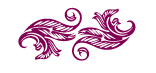 This year marks the bicentennial for Domaine de Cherisey, and the 2009 vintage we have here for you is cause for celebration. During my tasting with winemaker Laurent Martelet, he beamed with pride as he described his '09s and their distinct characteristics. Purity and quality are of the utmost importance to Laurent, and he emphasized that the domaine never chaptalizes or acidifies its wines. Pristine, natural Chardonnay is at its finest here.
Vintage 2009 was a spectacular one that blessed the region with ideal conditions and a very healthy crop. A mix of all five wines, starting with the younger-vine, higher-altitude Puligny-Montrachet La Garenne to the powerhouse Meursault-Blagny and the rare and exciting ancient-vine Blagny Rouge, will provide you with a tasting experience that illuminates the exuberance of youth and the wisdom, minerality, and old-vine terroir of classic Burgundy.
| | |
| --- | --- |
| 2009 Puligny-Montrachet 1er Cru "La Garenne" | $798.00 |
| 2009 Puligny-Montrachet 1er Cru "Les Chalumeaux" | 828.00 |
| 2009 Puligny-Montrachet 1er Cru "Hameau de Blagny" | 828.00 |
| 2009 Meursault-Blagny 1er Cru "La Genelotte" | 828.00 |
| 2009 Blagny Rouge 1er Cru "La Genelotte" | 579.00 |
Pre-arrival terms: Half-payment due with order; balance due upon arrival.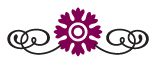 by Lori Varsames
2009 CHIGNIN-BERGERON "LES TERRASSES" A. & M. QUENARD
You may recognize the Bergeron grape by its more well-known alias, Roussanne. Far from the vineyards of the South, the Quenards' steep Alpine terraces of the Savoie offer one of the loveliest versions of the grape. In fact, it's spectacular. Steeped with a mouthwatering elegance from its limestone minerals, its juiciness knows no bounds. This white shows well with everything from fish to poultry, and I can't help but fantasize it served alongside a rich potato gratin.
$29.00 per bottle      $313.20 per case
2009 VOUVRAY "LA CUVÉE DES FONDRAUX" CHAMPALOU
Didier and Catherine Champalou consistently impress with their ability to show the incredible potential of Chenin Blanc in many wide-ranging incarnations. Cuvée des Fondraux is their demi-sec—a graceful off-dry white that's both sumptuous and stony. The captivating aromas of mushrooms might draw your nose back into the glass, but the surprising mouthful of juicy pears in each sip with that fall-off-the-tree ripeness could have you reaching for another pour. Bright and clean at the finish, the Fondraux proves itself to be the best of all worlds.
$19.95 per bottle       $215.46 per case
2008 RIESLING "MUENCHBERG" GRAND CRU DOMAINE OSTERTAG
Biodynamic prophet André Ostertag conjures a tasty complexity like no other in this fine Alsatian Riesling; it has everything—a bold cornucopian nose, a restrained viscosity that lacks vulgarity, and a stony finish thanks to the pink sandstone of the local Vosges Mountains where these vines are planted. Don't be fooled by the name "Muenchberg" (Monk's Mountain): this white is anything but austere!
$59.00 per bottle       $637.20 per case