Provence Day Menu Announcement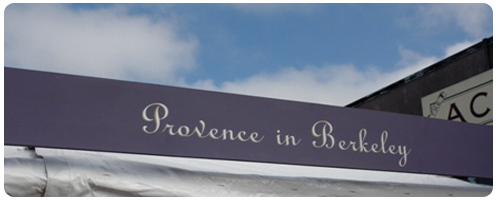 The other day I emailed our Provence Day chef, Christopher Lee, to see what he had in mind for the menu for Saturday's event. His eloquence can't be matched so here's the menu in Chris' own words:
We're going to spit roast Becker Lane pork loins scented with wild fennel and garlic, rolled up with the bellies attached, stuff them into delicious Acme ciabatta rolls, and slather the whole thing with a yummy goop (that's a technical term) of roasted peppers, black olives, capers, and the best Provençal olive oil. A rocket salad will accompany.
Sound good?
CL
Yes Chris, that sounds good to me.
We're still working on wine menu but we'll have a myriad of selections that will pair with the pork loin sandwiches.
Looking forward to seeing you there!
Note the date:
SATURDAY, SEPTEMBER 17
11 A.M. TO 4 P.M.