October Newsletter: Fall Sampler, 2009 Jobard Meursault, Don't Miss 2010 Beaujolais, Alice Waters Book Signing
The October newsletter is now available.
Click here to download the pdf.

Highlights from this month's newsletter…
PRE–ARRIVAL ANTOINE JOBARD
by Dixon Brooke
Word seems to be getting around about Antoine Jobard. All white Burgundy fanatics know Antoine's father, the well-respected François Jobard. Kermit began working with François in the 1970s, and this is one of our oldest relationships. In fact, we uncorked a magnum of 1978 Meursault-Charmes from Kermit's collection a few months ago, one of the most memorable white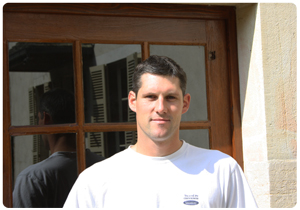 Burgundies of my life. Antoine began working closely alongside François in 2004, and has slowly and methodically proven that he can skillfully carry on his father's legacy. Transitions are difficult in any small family business, and we are all thrilled by the fact that this estate looks to be in very good hands for the future.
Jobard is always among the last in Burgundy to release his whites. It was remarkable to see how the wines gained minerality and freshness with time in barrel in Jobard's cool stone cellar. These will be every bit as classic as the great 2008s from this address. And watch out—their 2007s are starting to shed their sharp edge and emerge from their shells: the En La Barre is just perfect right now. If all this wasn't enough excitement, Antoine is harvesting his first vintage of Puligny-Montrachet premier cru "Champs Gains" as I write this . . .
| | |
| --- | --- |
| | per case |
| 2009 Bourgogne Blanc | $369.00 |
| 2009 Meursault "En La Barre" | 708.00 |
| 2009 Meursault "Les Tillets" | 708.00 |
| 2009 Puligny-Montrachet "Le Trézin" | 708.00 |
| 2009 Meursault Blagny 1er Cru | 1038.00 |
| 2009 Meursault Poruzots 1er Cru | 1038.00 |
| 2009 Meursault Genevrières 1er Cru | 1068.00 |
| 2009 Meursault Charmes 1er Cru | 1068.00 |
Please inquire about tenths and magnums.
Pre-arrival terms: Half-payment due with order; balance due upon arrival.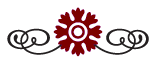 ALSACE
by Dixon Brooke
2010 PINOT BLANC
"BARRIQUES" • OSTERTAG
All of a sudden, we can't seem to keep this wine in stock, and André Ostertag can't make enough to keep up with the demand. The raw juice, a blend of four different "Pinots," is complex enough; add a Burgundian-style élevage in oak barrels and the wine is taken to new heights. This is an incredible value; if it said Burgundy on the label it would cost many times more, and would be worth the money. You can profit from this market anomaly.
$25.00 per bottle $270.00 per case
2009 PINOT GRIS "KAEFFERKOPF"
GRAND CRU • MEYER–FONNÉ
Grand Cru terroir in Alsace + talented winemaker + Pinot Gris vinified dry = recipe for success. I'd venture to say that no Pinot Gris anywhere in the world can come close. Kaefferkopf doesn't mean "kaleidoscope," but it might as well—what a complexity of flavor is imparted by this complex soil. I highly recommend decanting this wine at least an hour before serving.
$38.00 per bottle $410.40 per case
2008 RIESLING "PFERSIGBERG"
GRAND CRU • KUENTZ–BAS
This is the greatest wine of Samuel Tottoli's young and budding career as winemaker at Kuentz-Bas. His skill has aligned with a great vintage and a great terroir to produce this stunning wine. Generous in aroma and flavor, this truly has everything you could look for in a dry Riesling. This is a great example if you want to understand why so many put Riesling in the same conversation along with the other great white noble grapes, such as Chardonnay and Chenin Blanc.
$49.00 per bottle $529.20 per case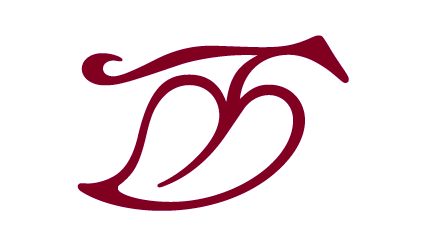 THREE FROM CORSICA
by Chris Santini
2010 PATRIMONIO BLANC
"CARCO" • ANTOINE ARENA
Patrimonio was the first recognized appellation in Corsica, and for good reason. There's a certain refinement and class unique to the terroir that becomes especially apparent in the whites of Arena. The Carco parcel in Patrimonio sits mid-slope, with enough sun to give the wine some weight with rich apricot and peach fruit, yet Arena picks early to avoid any excess. Arena often picks so early, in fact, that he's sometimes finished his harvest before others have begun. There's a wonderful floral side to the nose that makes this wine an instant crowd pleaser, too.
$46.00 per bottle $496.80 per case
2009 PATRIMONIO ROUGE
"CARCO" • ANTOINE ARENA
Arena's Carco Rouge is the most versatile of his reds. It has a brightness and smoothness upon its release that make it immensely drinkable and enjoyable right off the boat. Keep some aside for a while—they age well and develop some lovely smoke and spice notes. The Carco Blanc and Carco Rouge are ideal for those who may still be unfamiliar with Patrimonio's terroir and are looking to discover the cream of the Patrimonio crop.
$46.00 per bottle $496.80 per case
2008 CORSE CALVI ROUGE
"E PROVE" • DOMAINE MAESTRACCI
While flipping through an old and now out-of-print Corsican cookbook the other day, I noticed that the authors would repeatedly recommend the E Prove Calvi rouge for nearly any dish requiring a red wine pairing. Seems like this wine's reputation as a "food wine" has been around for a while. For as long as I've known the wine, I've been recommending it as the quintessential wine for all things Mediterranean. Something about its tannin, black fruit, herbs, and spices makes it almost as fundamental as olive oil at any Mediterranean meal.
$22.00 per bottle $237.60 per case