February Newsletter: Corsica, Bistro Sampler, 2010 Ente Pre-Arrival, KLWM's First Lambrusco
The February newsletter is now available.
Click here to download the pdf.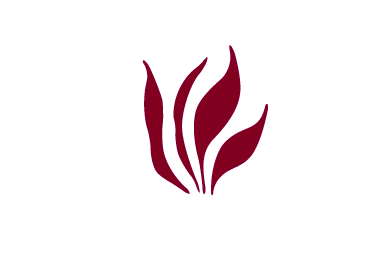 Highlights from this month's newsletter…
2010 ENTE
by Dixon Brooke
Arnaud Ente's name may not be able to stay below the radar much longer. He has followed his brilliant range of 2009s with these mesmerizing, must-have 2010s. Production quantities in Burgundy were miniscule in 2010, and this will be a reference vintage for many, many years to come—if you can find the wines to put in your cellar! It is our pleasure and honor to offer the following three bottlings from Ente this year to all of our clients. The first Meursault is a blend of fruit from the lieux dits Les Casses-Têtes and En l'Ormeau. Both of these whites drink at the premier cru level. I've said it before: these are among the finest Burgundies being produced today in the Côte de Beaune. Tasting is believing! I can't recommend highly enough putting some of these away for a special occasion.
| | |
| --- | --- |
| | per bottle |
| 2010 Meursault | $85.00 |
| 2010 Meursault "Clos des Ambres" | 100.00 |
| 2010 Volnay 1er Cru "Les Santenots du Milieu" | 100.00 |
Due to the small size of Ente's domaine and the exceedingly
small harvest in 2010, we are unable to offer the full range of his wines
in this brochure. Please inquire about other bottlings from Ente.
Pre-arrival terms: Half-payment due with order;
balance due upon arrival.


LANGUEDOC ROUSSILLON
by Dixon Brooke
2009 MONTPEYROUX • DOMAINE D'AUPILHAC
What a procession on this page of some of the greatest red wines being produced in the Languedoc today. Sylvain Fadat's Montpeyroux joins the select handful at the top of the heap, and when you consider the twenty years of drinking pleasure that this wine affords, it is hard to believe the price. From one of the Languedoc's greatest terroirs—the arid, stony plateau of Montpeyroux—these grapes have consumed an intoxicating elixir of herbs and stones before being transformed into the wild, dark glory you see in your glass. Don't miss one of southern France's legendary bottlings!
$23.00 per bottle $248.40 per case
2009 SAINT–CHINIAN
"CAUSSE DU BOUSQUET" • MAS CHAMPART
Here we go again. . . . Mas Champart's small cellar can be found up in the highlands above the town of Saint-Chinian. The soil here is reddish, streaked with iron and other minerals. Limestone and wild aromatic herbs are abundant. The character of the Champarts' wine always gives something a little different from the neighboring villages, thank goodness! Causse du Bousquet is a special site, a high-altitude limestone plateau, and the wine delivers knockout aromas of rose and peony every year that belie the rich, deep, textured wine that awaits your taste buds. I encourage you to consider this wine, along with the red above, a very worthy cellar candidate at a very reasonable price.
$22.50 per bottle $243.00 per case
2007 PIC SAINT LOUP ROUGE
"les NOBLES PIERRES" • CHÂTEAU DE LASCAUX
The "noble stones" of Lascaux produce one of the Languedoc's most intriguing wines. We prefer to buy it and the Cupa Numismae from Château La Roque once they've had the opportunity to age in bottle for several years in the cellars of the two domaines. By the time the wine arrives, the aromas are jumping out of the glass and the tannins are rounding out. For those of you just getting started with French wines, you'll enjoy a truly delicious introduction to the wine from this region of bargains. The grape varieties are Grenache and Syrah.
$29.00 per bottle $313.20 per case
2008 VIN DE PAYS D'OC "LES SERROTTES"
LA GRANGE DE QUATRE SOUS
Here we delve into something a bit more unusual with a blend of Malbec and Syrah from our Swiss partner in wine, Hildegard Horat. Hildegard is tall, thin, and fit, but she likes big wines! Her Serrottes is loaded with wild berries and has a delicious juiciness to it. It is approachable now but always performs well when decanted ahead of time. Cahors marries Cornas! You can't lose.
$26.00 per bottle $280.80 per case
BANYULS RESERVA
DOMAINE LA TOUR VIEILLE
The techniques and styles of these ancient wines from Catalan are likely to soon be memories preserved only by bottles from the few artisans such as Tour Vieille that continue to ply their trade. For the uninitiated, Banyuls is the Catalan equivalent of Port. This is a wine to enjoy after dinner, by itself, or with something delicious like a chocolate walnut tart.
$30.00 per bottle $324.00 per case