March Newsletter: Staff Selections, Reds Only Wine Club, PA 2010 Cherisey and Chevillon
The March newsletter is now available.
Click here to download the pdf.


Highlights from this month's newsletter…
A little over a year ago we launched our first wine club. The response to this club was nothing short of overwhelming—it turns out that our clients love to receive our wines on their doorstep each month.
During the past year, we polled our club members and customers to see if they would be interested in another club and, if so, what they would want in it. The response was nearly unanimous—"Send me red wine!"
We have listened and are now delivering your request: join Club Rouge and receive two reds a month from the top appellations of France and Italy, with a focus on complex and cellar-worthy wines. Experience selections from Bandol to Gigondas, Barbaresco to Patrimonio, and everything in between.
Our original club will remain the same, but we will now call it the Adventures Club—named for Kermit's first book, Adventures on the Wine Route. The Adventures Club features our best values in red, white, and rosé, giving you the opportunity to experience a wide range of wines from France and Italy.
Each month, members receive two bottles of Kermit Lynch imports and our wine club bulletin, which profiles the wines and includes a recipe. Pick your wines up at our Berkeley retail shop or have them shipped.
CLUB ROUGE
$69.00 per month
ADVENTURES CLUB
$39.00 per month
JOIN BOTH!
$108.00 per month

Club prices do not include applicable tax and/or shipping charges.
Located in California?
Outside of California?
PLEASE CALL AT 510.524.1524 TO JOIN A CLUB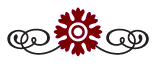 THE VIEW FROM BEAUNE
by Chris Santini
Word on the street is that some big-name growers in France are giving serious thought to dropping out of the Appellation d'Origine Controlée (AOC) system altogether. The nearly century-old French government certification—created to protect proper provenance and placenames and fight against widespread fraud—has, in the eyes of many, turned into an institution bent on imposing and maintaining mediocrity. A growing and vocal movement in France is calling for a return to natural, traditional methods, which often means nothing added and nothing taken away, and working the vineyards as they were worked before—without chemicals or heavy machinery. Essentially, these growers are returning to the methods, techniques, and varietals that made the reputation of these terroirs in the first place. Paradoxically, those who return to these methods often find their wines excluded from their AOC, and the wines can only be labeled "Vin de France," without mentioning or even being able to hint at where the grapes are grown.
Take, for example, Jean-Charles Abbatucci's 2010 Ministre Impérial Rouge. I can say with utmost confidence that you just can't find a wine with more grandiose Corsican soul than this one. Abbatucci blends seven ancient, native Corsican varietals here, four of which are nearly extinct and can be found nowhere else in the world. Having no enology credentials whatsoever, and guided by an inner voice he believes to be his late father's, Abbatucci tends these vines by Corsican draft horses instead of a tractor, has the vines sung to by young Corsican students of traditional polyphonic singing ("so that they may both grow together," he says), and has the grapes carefully picked by hand and stomped by foot. The finished wine is all about the wild myrtle of the Corsican maquis, the perfume of the Immortelle de Corse flower with the smoky hints of the wild boar, which tread through the vines. It simply doesn't get much better, or more Corsican, than this. And yet the wine can make no mention of Corsica on the label, no hint of the place from which it came, condemned to a simple "Vin de France" status, as the AOC authorities still refuse to recognize a vast handful of native Corsican varieties! (Non-Corsican grapes such as Grenache and Syrah, however, are accepted.) If Abbatucci were to follow the rules, this grandest of red Corsican wine would not exist. If this is what you can get from being more traditional and more authentic than AOC rules allow, then I'm all for it. It's what goes inside the bottle that counts, not what ends up on the label.
2010 MINISTRE IMPÉRIAL ROUGE
JEAN–CHARLES ABBATUCCI
$89.00 per bottle $961.20 per case