The Best Thing I Ate This Week
Salesperson Molly Surbridge is our guest blogger today.
I love cheese. There is something so tailored and satisfying about visiting a well stocked cheesemonger to taste and pick out selections to bring home. I always enjoy pouring over the different cases, examining the different rinds, shapes, textures, colors, and regions from which the cheeses come. Any good cheesemonger will have you taste anything you think might suit your fancy as the flavors vary from season to season and even week to week. One of the things that keeps my love for cheese ever-blooming is the periodic "WOW" moment. I had one this past weekend—I'm still basking in the afterglow of this very fine food moment. The cheese in the limelight is Brescianella Stagionata.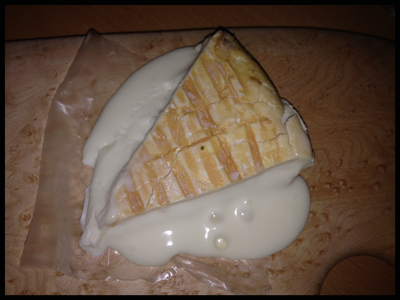 Brescianella Stagionata is an aged, washed rind cow's milk cheese from Lombardy, Italy. It has a pale orange rind with a silky soft, creamy, near white colored center. It's a cheese I've had before and enjoyed very much but the "Wow" moment happened due to the "of season" flavor the Brescianella has taken on. The cheese tastes like fresh spring asparagus. This wondrous eating experience is likely a result of the cows' spring grass diet. A pungent, distinctly washed rind aroma leads to a palate of wild green asparagus with a bright note of acidity and a creamy, rich extended finish.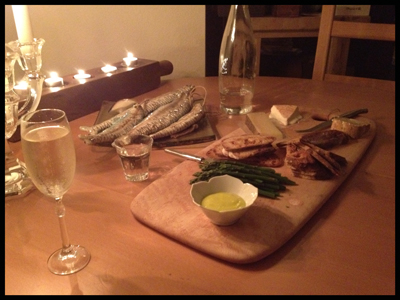 I happened to have some skinny, pencil asparagus in my refrigerator and couldn't resist bringing the two together. I had them on a thinly sliced piece of toast with a crack of black pepper. Toast, cheese, blanched asparagus, pepper. Honestly, divine. Perfect.
To drink: Champagne—NV Brut Grand Reserve 1er Cru, Veuve Fourny & Fils. The acidity in the Brescianella and the clean, citrusy style of the Champagne matched beautifully, complementing the assertive flavors of both the asparagus and the cheese.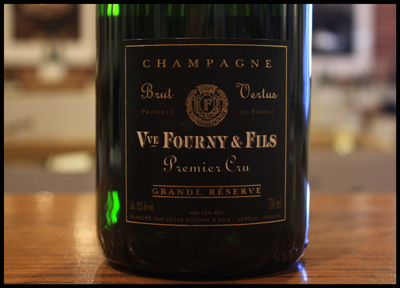 Recalling this meal is giving way to a plan to revisit my cheese shop for another piece. Mamma Mia, it was good.