April Newsletter: Ligurian Sampler, Beloved Gris de Gris, Brunello Pre-Arrival
The April newsletter is now available.
Click here to download the pdf.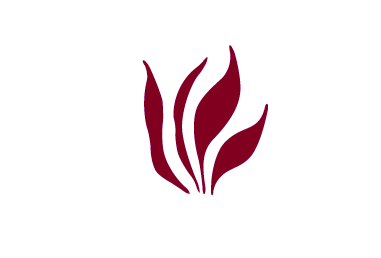 PRE–ARRIVAL OFFER
BRUNELLO DI MONTALCINO
by Dixon Brooke
I was in Montalcino last week tasting the freshly released 2007s. For all the hype surrounding the 2006 vintage, 2007 is a very worthy successor. The best wines have great freshness, noble tannins, and a deep, ripe core of fruit. These wines will likely prove to be a bit more approachable than the more tightly structured 2006s. What's wrong with that? Some for now, some for later. Now that Part II of the Sangiovese saga has been settled in Montalcino (this time the upholding of laws protecting Rosso di Montalcino as a pure Sangiovese), the region has set its sights on considering the creation of subzones around Montalcino for Brunello. There are several distinct areas and this would certainly help bring more clarity to this widely varying collection of terroirs. But then, politics raises its ugly head, too.
POGGIO DI SOTTO
You'd be hard pressed to argue that there is a better subzone in Montalcino than the one surrounding the village of Castelnuovo dell'Abate: southern-facing slopes at relatively high altitude planted in oceanic marl overlooking Mount Amiata and its cooling winds. A better terroir for Sangiovese doesn't exist anywhere in the world. The following wines are two of the last three personally blended by the late, great Giulio Gambelli, who sadly passed away this past December. The 2009 Rosso is the other, and it will probably be released next year. There is precious little of these grand wines, aged patiently in Slavonian oak botte for upwards of five years. The 2006 Riserva will likely prove to be the greatest wine of Gambelli's unprecedented run at Poggio di Sotto.
| | |
| --- | --- |
| |  per bottle |
| 2007 Brunello di Montalcino |   $145.00 |
| 2006 Brunello di Montalcino Riserva |   200.00 |
Please inquire about magnums.
SESTI
The Sesti family's organic, sustainable, cosmological farm on a high hill in the southern reaches of Brunello country is one of the most beautiful places on earth. That this translates into transcendental wines just seems like the natural order of things. I am still pondering the perfection of a soup made from wild, local porcini mushrooms accompanied by their 1998 Brunello Riserva. I had to leave the next morning as they were putting the finishing touches on a wild boar stew that had been cooking for over twelve hours. Ouch. As you'd expect, the Sestis have crafted magical wines in this pair of stunning vintages.
| | |
| --- | --- |
| |  per bottle |
| 2007 Brunello di Montalcino |   $77.00 |
| 2006 Brunello di Montalcino Riserva "Phenomena" |   112.00 |
Please inquire about magnums and very limited quantities of larger formats.
Pre-arrival terms: Half-payment due with order;
balance due upon arrival.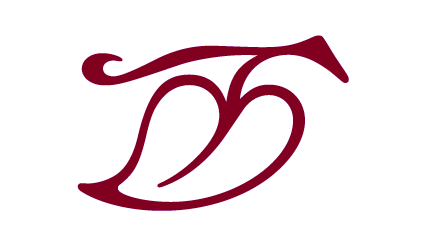 NOTES FROM THE ROAD
SOUTHERN FRANCE
by Graeme Blackmore
2008 JURANÇON SEC "LES CASTERASSES"
DOMAINE BRU–BACHÉ
A streak of citrus minerality enlivens a lovely creamy texture. Lemon and orange notes suffuse with a stylish herbal aroma that betrays its southern origins. An intriguing apéritif that sips well with crudités, almonds, and olives, this Sec is also a wonderful companion to grilled fish and white meats. I'd drink it now or over the next two years.
$24.00 per bottle $259.20 per case
2010 PATRIMONIO BLANC
"GROTTE DI SOLE" • ANTOINE ARENA
A rolling sensation of flavors. Sweet straw, clover blossom, nectar, and waxy citrus aromas. An assertive wine with supple spicy peach and lemon-lime sensations. Smoky minerals lend a nervy edge to the infusion of marzipan and anise. It seems to open up even more after a little breathing time.
$44.00 per bottle $475.20 per case
2010 COTEAUX DU LANGUEDOC ROUGE
CHÂTEAU FONTANÈS
A few minutes in the fridge or an ice bucket elevates the fruit and acidity of many southern reds by drawing focus to the minerality, and this is no exception. Black currant and cherry aromas with a delightfully bright texture on the palate. Quite an impressive value.
$17.95 per bottle $193.86 per case
2008 BANDOL "SAINT FERRÉOL"
DOMAINE DE LA TOUR DU BON
Serious business here. Asian spices and minerals, powerful scents of black currant, smoked meats, lavender, and—what would typically describe a more northerly wine—graphite and candied cherries. Dense and sweetly mouth-coating with a hint of licorice and mint. Suave unctuous fruit finishes with a fine dusting of tannins and a lingering roasted herbal quality. No-holds-barred wine from this beautiful domaine.
$62.00 per bottle $669.60 per case
2009 VIN DE PAYS ROUGE CUVÉE RÉSERVÉE
SAINT MARTIN DE LA GARRIGUE
If self-drinking wasn't a tea-cupping term, it would certainly be appropriate here. Primary fruits and jammy to the point of looking for toast to spread it on. Warm brambly cassis aromas. Mid-weight cherry flavors that melt into a heady texture. Fleshy and sweet. Delicious stuff.
$14.95 per bottle $161.46 per case