May Newsletter: Rosés For Sale, Spring Sampler, P-A 2010 Vieux Télégraphe
The May newsletter is now available.
Click here to download the pdf.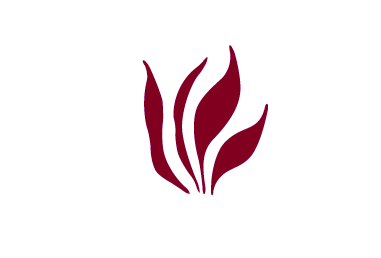 Kermit Discusses Vieux Télégraphe
PRE–ARRIVAL OFFER
2010 CHÂTEAUNEUF–DU–PAPE
DOMAINE DU VIEUX TÉLÉGRAPHE
A few years ago I wrote about the grandest bottle of red wine it has been my pleasure to experience. At table with Aubert and Pamela de Villaine in Bouzeron, Aubert pulled out from his cellar a 1961 Romanée-Conti, Domaine de la Romanée-Conti. Tasting it was a voyage not unlike listening to Pablo Casals playing the Sarabande from Bach's Cello Suite #2, a voyage serpentine, full of unexpected turns, nooks and crannies, soul-searching, and revelations. The wine, like the music, was deep, profound, ever-changing, truly moving.
It was a singular experience, and I was reminded of it when I tasted the 2010 Vieux Télégraphe for the first time last summer with the gifted Brunier brothers. Once again, I had that sensation of a voyage through an aesthetic landscape with surprising twists and turns that covers a great distance before the aftertaste subsides.
This classic opens with a voluptuous aroma that gives and gives—it is striking because of its charm and floral notes. How many Châteauneufs can boast of those two traits? By the time your voyage ends, however, you are in a completely different place—deep in the heart of Vieux Télégraphe territory—which is to say big gorgeous tannins and a glorious stoniness.
This vintage can compare with any of the domaine's past vintages including 1978 and 1983.
All good things must end, they say, but this stunning wine will be good for decades.
$780.00 per case fifths
Also available in tenths, magnums, jeroboams, and methuselahs.
Pre-arrival terms: Half-payment due with order, balance due upon arrival.


OLDER WINES
by Kermit Lynch
My cellar is one of the rewarding facts of my life. You don't have to be part of the 1% to have a cellar. A cool place and our advice is all you need. Here are my notes on last week's bottles.
2002 SANTENAY BLANC 1ER CRU
"LE BEAUREPAIRE" • JEAN–MARC VINCENT
Repaire means hideout, den, or lair. What a curious name for a vineyard.
When I first began visiting Burgundy in the early 1970s, old Santenays were available, red and white, even in restaurants, and they were considered sort of like a butcher's "market steak"—a prime morsel that the public ignored, so the butcher took some home for his table. Santenays are still rarely mentioned. So, ha ha, bargains exist, my friends.
This 2002 began fairly oak-flavored, but ten years later it is all honeyed, a very relaxed, voluptuous white Burgundy at its peak.
1999 CALVI ROUGE "E PROVE"
DOMAINE MAESTRACCI
Mature light garnet; aroma of dried herbs and dried fruits, especially sour cherry. I don't know if that sounds good, but it is. Dry, arid, tight palate with just the right stony tannin. A good fit with a mushroomy tomato-sauced pasta, as I proved last night.
1983 CHÂTEAUNEUF–DU–PAPE
DOMAINE DU VIEUX TÉLÉGRAPHE
At my shop we all tasted eleven vintages of Vieux Télégraphe and finished by comparing their 1983 filtered for France and unfiltered for us. Our 1983 was the almost-unanimous favorite of the tasting and the filtered was the unanimous loser, except for a corked 1994.
2001 SAVENNIÈRES "CUVÉE SPÉCIALE"
CHÂTEAU D'ÉPIRÉ
Gorgeous green/gold like a great old Raveneau. The aroma is completely open for visitors. The yellow plum (reine claude) dominates in a honeyed way. Broad, spacious palate feel. An impression of grape skin in the finish, like a subtle tannin. My father is a retired preacher, a teetotaler, who dreams of going to heaven, where, who knows?, Christ will work his magic and turn water into 2001 Épiré. The fabulous 2010 is in the shop at thirty bucks, and you deserve a stash.
1997 CORNAS "CHAILLOT"
THIERRY ALLEMAND
Allemand is one of my heroes, but this is all discombobulated. It could be a stage in its evolution—not harmonious, not focused.
1997 PIC SAINT LOUP ROUGE
CHÂTEAU LA ROQUE
Considered a mediocre vintage, poo bah, but I didn't listen. I followed my nose. Ahh, black truffle! Real elegance in a southern red! It has been good drinking since it fermented. The 2009 is available at $17.50.
1999 MEURSAULT "LES ROUGEOTS"
COCHE–DURY
Good vintage, excellent terroir, the Coche magic. It surpassed my expectations. It fills the mouth with the most incredible flavors white Burgundy has to offer. So the 1999s are tasting good, and so are the 2001s and 2004s. No hurry with the whites of Monsieur Coche, but no reason to keep waiting for those three vintages to come around, either.