August Newsletter: Summer Sampler, Is Corsica French?, Pre-Arrival Colins
The August Newsletter is now available.
Click here to download the PDF.
CORSICA
by Dixon Brooke
2011 PATRIMONIO ROSÉ • YVES LECCIA
What a color! A gorgeous watermelon pink greets the eye. Leccia's latest beauty is brimming with flavor and character. The essence of Patrimonio's complex soil and its native grape Niellucciu is at the core—scorched earth, réglisse, tannin, schist—yet all this is wrapped in the elegant, delightful charm we expect from a rosé wine. A divinely sophisticated (yet down-to-earth, so to speak) rosé for your summer table.
$26.00 per bottle $280.80 per case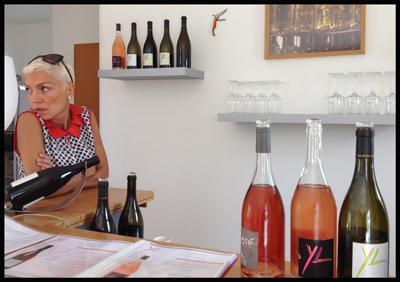 Sandrine Leccia
2011 MUSCAT SEC "C281" • YVES LECCIA
This is the first year that the Leccias have produced a dry Muscat, but it won't be the last. They sent us a sample, and we were seduced at first whiff! There is a lot of Muscat planted in the northern part of Corsica, and since folks tend to drink a little less sweet wine these days, Leccia had the brilliant idea to vinify it dry. Classic floral Muscat aromas leap from the glass in this super fresh, bone-dry white with a whisper of salty sea air. It makes a gorgeous apéritif. Mainly, it is delicious!
$26.00 per bottle $280.80 per case
2009 PATRIMONIO ROUGE
"MORTA MAIO" • ANTOINE ARENA
Morta Maio comes from a parcel of younger vines (by Arena's standards) planted in 2001. It is ample proof that relatively young vine Niellucciu can produce stunning wine in Patrimonio. It is always a bit of a walk on the wild side, with dark, herb-infused fruit, very fine tannins, and the finesse and freshness of Patrimonio's limestone soils. It is tough to beat slightly chilled with an assiette of Corsican charcuterie (from pigs that roam wild on the island, enjoying a diet of wild herbs and chestnuts), which is sadly becoming a bit of a rarity even on the island itself. Luckily any good charcuterie will do, and this red is also light and balanced enough to pair well with fish (tomatoes, olives, and a variety of herbs are a great way to make the connection). You'll come up with lots of other ideas.
$44.00 per bottle $475.20 per case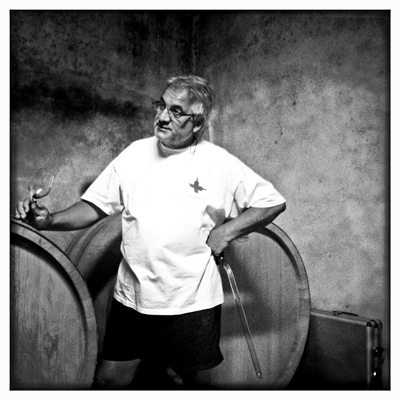 Antoine Arena
BACK TO BASICS
by Jane Berg
2010 BOURGOGNE ROUGE
DOMAINE BRUNO COLIN
About a hundred years ago in Chassagne, there were more Pinot Noir vines in production than Chardonnay. While Bruno Colin is best known for his lush and stony premier cru whites, he still keeps tradition alive with a few red wine throwbacks to the turn of the century. Made exclusively from Pinot Noir parcels in Chassagne-Montrachet, this Bourgogne rouge will take you back in time to the old Côte de Beaune when red wines reigned as king in this village. Enjoy this one at a summer barbecue, with the perfect burger or marinated chicken cooked slowly over the coals.
$22.00 per bottle $237.60 per case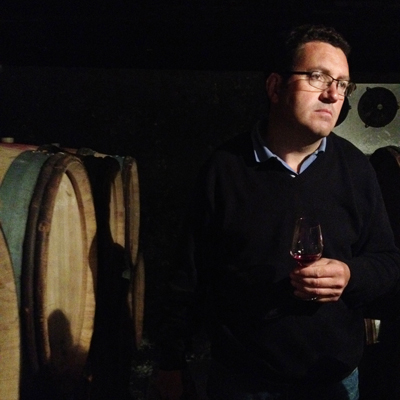 Pierre Boillot
2009 BOURGOGNE ROUGE
DOMAINE LUCIEN BOILLOT ET FILS
If I've learned one thing working for Kermit over the past two years, it's that any appellation can be exceptional in the hands of the right winegrower. Of course, the opposite can be said for a great appellation in the hands of the wrong producer, which is a far-too-common reality these days in Burgundy. Thankfully there are vignerons like Pierre Boillot who show us that great wine is born in the vines, and that even the most modest appellation mustn't be overlooked. This wine proves that while not all terroirs are created equal, neither are all winemakers.
$29.00 per bottle $313.20 per case