February Newsletter: Tasting at Bartavelle, Vieux Télégraphe 2011 P-A, Introducing Château Moulin Pey-Labrie
The February newsletter is now available.
Click here to download the pdf.
Highlights from this month's newsletter…
SURPRISING SOUTHERN REDS
by Anthony Lynch
2011 VIN DE PAYS DE LA VALLÉE DU PARADIS
"LA DÉMARRANTE" • MAXIME MAGNON
My father's second book is titled Inspiring Thirst. I never fully understood this title until I had the chance to taste certain wines, and La Démarrante is one of those wines that truly inspires thirst vintage after vintage. It is what happens when the Languedoc meets the Beaujolais: old Carignan and Cinsault fermented by carbonic maceration to make something light, fresh, and delicious. I like it slightly chilled and my glass well filled.
$23.00 per bottle $248.40 per case
2011 CÔTES DU RHÔNE ROUGE "SIERRA DU SUD" DOMAINE GRAMENON
Opening a bottle of Gramenon is always a special experience for me. In addition to the delightful aromas wafting out of my glass, knowing that what I am drinking is the product of nature with minimal intervention makes every bottle a sensuous and emotional pleasure. Their Syrah is no exception, tasting wild yet impeccably refined. Sierra du Sud finishes with silky tannins and leaves the drinker with a sentiment of awe.
$32.00 per bottle $345.60 per case
2008 BANDOL ROUGE
DOMAINE DE TERREBRUNE
It's hard to pinpoint exactly what makes Terrebrune the wine that it is. Some might argue that the nearby Mediterranean provides cool nights, favoring slow ripening and making an especially balanced wine. The vigneron, Reynald Delille, finds that his unique reddish soils are ideal for his vines to thrive in, giving depth and minerality. Reynald himself is quite a classy fellow, and I believe that he lends a certain elegance to his wines that few others are able to achieve. Perhaps all of these factors contribute to produce a Bandol that, unlike most others, is approachable in its youth with the potential to age beautifully for decades.
$35.00 per bottle $378.00 per case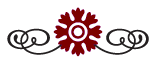 ALSACE
by Kermit Lynch
2010 PINOT BLANC • KUENTZ–BAS
Let's start with two important traits: this is classic and bone dry, and I mean dry like a good Chablis or Muscadet. As for the classic part, it could serve as a role model for Pinot Blancs no matter what part of the world they come from. Leave here with a case at our 10% discount and you'll be glad you did at least twelve times.
$16.95 per bottle $183.06 per case
2010 RIESLING • KUENTZ–BAS
Good and dry—that's one reason I recommend this Riesling to sommeliers for their wine lists. Dry, balanced, flawless, nothing exaggerated or missing—just what one hopes for when ordering Riesling in a restaurant. The price ain't bad, either. Let's name it Old Reliable. It does it like it should be done.
$16.95 per bottle $183.06 per case
2009 Riesling "pfoeller" • MEYER–FONNÉ
Such a big year, 2009, and the Pfoeller vineyard makes a Riesling that Félix Meyer always holds onto for a couple of years before releasing because, he says, "it always takes its time to open up." There is a ripe, mouth-filling texture. Shop for sausages and a couple of cuts of pork, a jar of sauerkraut, some mustard, and this Pfoeller 2009.
$37.00 per bottle $399.60 per case
2010 pinot gris "kaefferkopf"
grand cru • MEYER–FONNÉ
I could berry and cherry you to death with this wine. (Read pages 80–96 in Eric Asimov's book How to Love Wine, please, to see what I mean by "berry and cherry you to death." You'll laugh out loud.)
While tasting this Pinot Gris, ask yourself why it is grand cru and the previous "Réserve" not. Consider the words depth, finesse, nobility, grandeur . . . I like those kinds of tasting subjects more than searching for berries and cherries. Not that I don't love cherries and berries.
$37.00 per bottle $399.60 per case