April Newsletter: Quintarelli
The April newsletter is now available.
Click here to download the pdf.
Highlights from this month's newsletter…
 BORDEAUX FOR ALL
by Anthony Lynch
2010 SAINT–ÉMILION GRAND CRU
CHÂTEAU TERTRE DE LA MOULEYRE
To understand the meaning of the term grand cru, have a taste of this Saint-Émilion. It is indeed grand, with a deep and impressive feel on the palate. Right now the velvety texture and luscious fruit aromas draw the glass to my lips. However, its hefty structure suggests that several years in a cool cellar will give a majestic wine, a true mark of its grand cru status.
$65.00 per bottle $702.00 per case
2009 MONTAGNE–SAINT–ÉMILION
CHÂTEAU TOUR BAYARD
Serve your Saint-Émilion grand cru to impress a distinguished guest at your table after you have toiled all day to fix the perfect dinner. Save the Montagne-Saint-Émilion for when it's just you and your buddies making burgers. Château Tour Bayard's Montagne is bold and juicy, and thanks to its reasonable price you won't feel obliged to lick up any drop you might spill. Although, with its ample fruit flavors and smooth finish, nobody could blame you if you did . . .
$22.00 per bottle $237.60 per case
2008 POMEROL "CLOS PLINCE"
CHÂTEAU GOMBAUDE–GUILLOT
If my grandparents drank Pomerol, then this would be the Pomerol of my grandparents. It is the perfect example of a fine, elegant version of Merlot—the exact opposite of the wines that give the grape a bad reputation. Claire Laval bottles this single-vineyard cuvée from her oldest vines, and after a few hours in a decanter, it will reach its peak with silky tannins and a refined mouthfeel. I challenge you to hold back from drinking a few bottles and let them evolve slowly in your cellar!
$58.00 per bottle $626.40 per case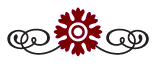 LOIRE
by Dixon Brooke
2011 MUSCADET CÔTES DE GRAND LIEU
ÉRIC CHEVALIER
A few examples of KLWM daily standards: our namesake Côtes du Rhône and Monferrato Rosso bottlings, Dupeuble Beaujolais, Coutale Cahors, Salvard Cheverny, Corte Gardoni Custoza, Fontsainte Gris de Gris. Here's another one: Chevalier Muscadet. Dry, crisp, always pristine, always thirst-quenching, a fantastic and versatile value.
$14.95 per bottle $161.46 per case
2011 SAVENNIÈRES "CUVÉE SPÉCIALE"
CHÂTEAU D'EPIRÉ
When the resurgence of knowledge about Savennières (currently in motion) is complete, you will no longer be able to buy these incredibly complex dry whites, capable of aging thirty years or longer, for thirty dollars. These Chenin Blancs, or Pineaux de la Loire, rival the greats from Alsace and Burgundy in terms of complexity and aging potential—but not price. The French press recently called Luc Bizard, owner and head wine man at Epiré, the last remaining holdout making truly traditional Savennières, crafted with no compromise whatsoever. Amen to that.
$30.00 per bottle $324.00 per case
2010 CHINON "LES GRÉZEAUX"
BERNARD BAUDRY
Baudry's name stands tall in the circles of those who appreciate the Loire's best Cabernet Francs. Many years ago Charles Joguet gave Kermit Baudry's name, and Kermit has returned to the Baudry cellars every year since his first visit. Both the man and his wines are bastions of tradition, humility, and old-fashioned good sense. These Chinons aren't just brilliant in their own right, they are pillars of a very old and grand tradition in the central Loire, and there aren't many of these left.
$27.00 per bottle $291.60 per case
2010 SANCERRE ROUGE "LE CHANT DE L'ARCHER"
DANIEL CHOTARD
It's back already! The 2009 flew out of here, and we quickly got the new vintage on a boat to California. Here's to delicious Pinot Noir at a price that makes you a little less hesitant to pull the cork whenever the mood strikes. The combination of this noble grape, the Kimmeridgean limestone marl in Sancerre, and barrels from Burgundy for refinement makes for some really interesting pairings at table. Smooth as silk, beautifully balanced.
35.00 per bottle $378.00 per case