by Anthony Lynch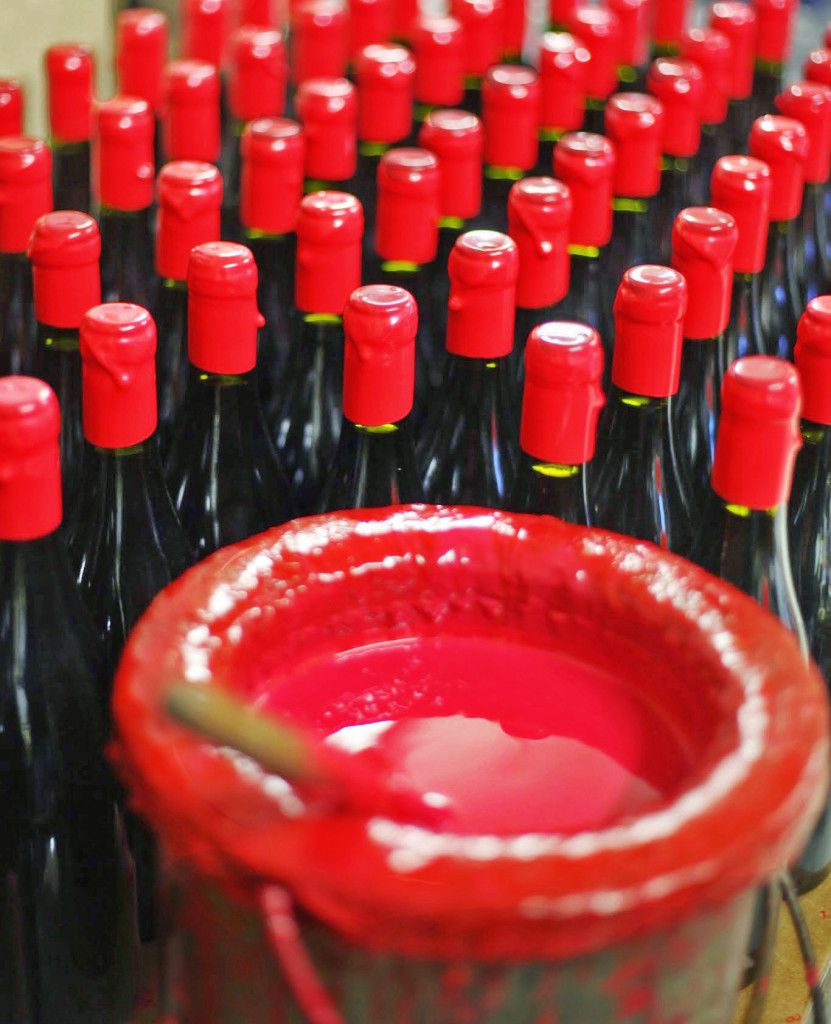 An expedition to the Beaujolais last summer found the KLWM gang in fine form. Not only were the vignerons excited about the grand potential of the upcoming 2015 harvest, but also they reveled in the outcome of their 2014s, a vintage that began with some question marks but has finally yielded one delicious answer. Many among them described the resulting wines as très Beaujolais: that is, dominated by buoyant aromas of bright fruit, agile on the palate, and eminently drinkable. This month we feature three new arrivals from two of Morgon's most reputable producers—be sure to satisfy your deepest Beaujolais desires before we are all sold out.
2014 MORGON "VIEILLES VIGNES"
GUY BRETON >
P'tit Max, as he is known, works some of Morgon's highest-altitude vineyards, so much so that he harvests almost two weeks later than the average for the appellation. The word ethereal always comes to mind when tasting his wines, perhaps due to the cool microclimate that ensures lifting acidity year after year. He is also blessed with some very old vines, many of which are more than 120 years old. This age may explain the wine's impressive structure, a granite constitution that provides a foundation for all the lively fruit mentioned above. It finishes with a mouthful of spices and a touch of funk—the kind that will make you want to get up and dance like James Brown.
$33.00 per bottle $356.40 per case
2014 MORGON • M. & C. LAPIERRE >
Mathieu Lapierre's Morgon is just in! Beaujolais addicts around the country can breathe a collective sigh of relief—just call the store today to get your fix. Each vial contains a healthy dose of the finest fermented Gamay from the decomposed granite soils of Morgon. Our staff found the 2014 especially slippery, and by that I mean it has a tendency to slide right down your gullet no matter how hard you try to stop it. Silky and perfumed, with no rough edges, this is dangerously swallowable.
$34.00 per bottle $367.20 per case
2014 MORGON "marcel LAPIERRE"
m. & C. lapierre >
From vines over one hundred years old on Morgon's splendid Côte du Py, this cuvée spéciale reinforces everything we love about Beaujolais while simultaneously shattering all the usual preconceptions about Gamay. The texture is pure velvet, to the point that you may forget about swallowing, it feels so good to swish it around over your palate. There is substance, flesh, serious density yet it is delivered with total finesse, seductiveness, even sexiness. While some might argue the price is high for a simple Gamay, I would counter that it is just right for a world-class wine that will entice and inspire for many years to come.
$48.00 per bottle $518.40 per case