Tasting Recap – Thursday, April 9th
Well, another staff wine tasting here at the wine shop and we have photos to boot! The beauty of working at Kermit Lynch Wine Merchant is that the sales staff has ample opportunities to taste everything new, and literally, right off the boat.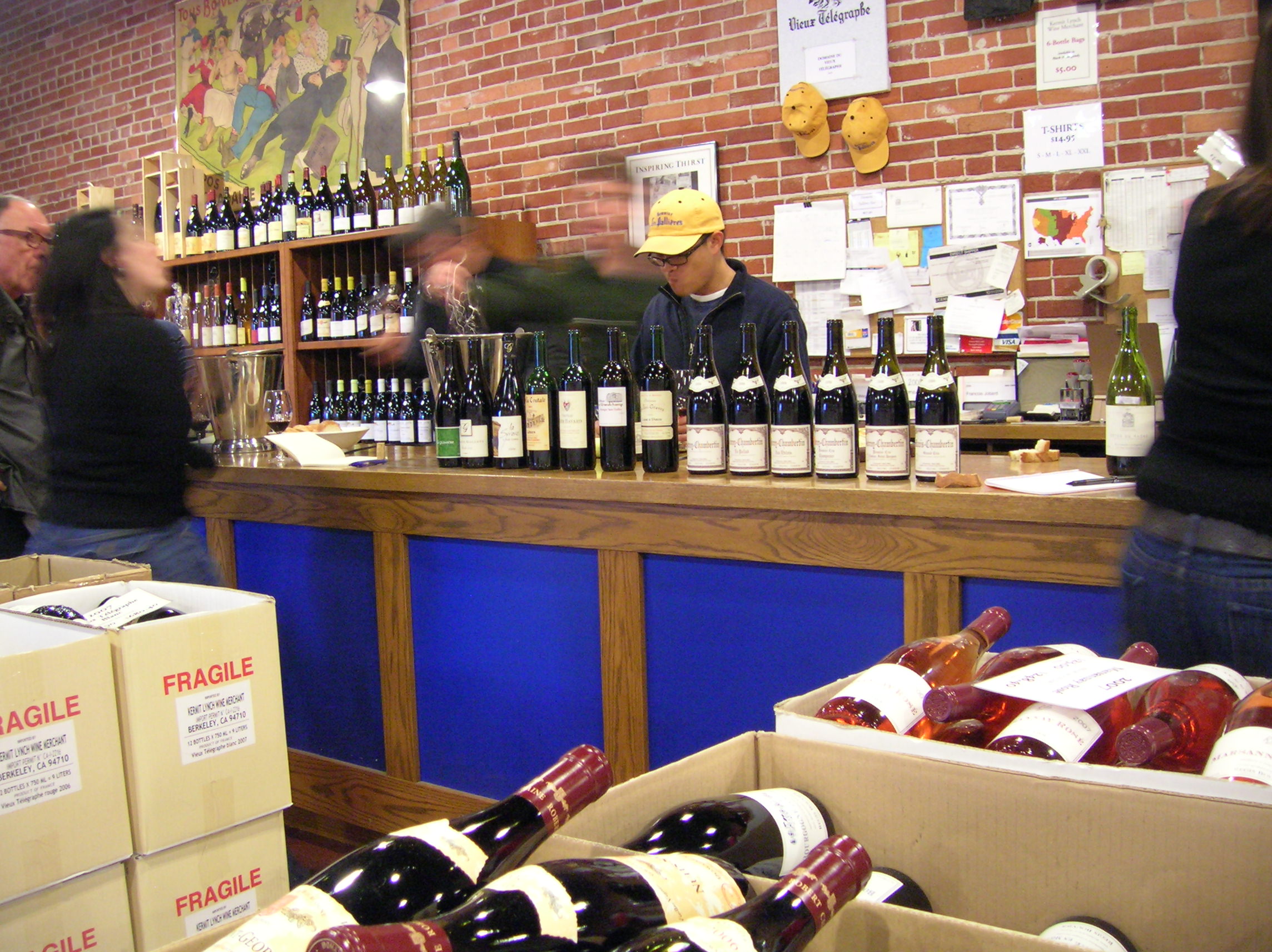 Our lonesome white of the night was the 2008 Vin de Pays du Vaucluse Blanc ($12). It is made by Domaine de Durban in Beaumes de Venise, and the cuvée blend is selected by Kermit and bottled for him exclusively. A blend of roughly 50% each Viognier and Chardonnay, this white has subtly exotic aromas and fresh, lingering flavors. For 12 bucks a bottle, it's a steal! Also, if you ever have the chance to visit Domaine de Durban, they have one of the most beautiful views from their winery that I've ever seen.
The 2007 Cahors, Clos La Coutale ($13.95) was the first red of the night that really blew our minds. Kermit has imported Coutale for decades and the 2007 is possibly one of the best ever. Malbec is the predominant grape of Cahors and the Coutale is blended with a bit of Merlot to help smooth-over Malbec's somewhat rougher edges. I was struck by it's depth of pure fruit and earth, and a mouth-coating texture that was wonderfully smooth yet firm.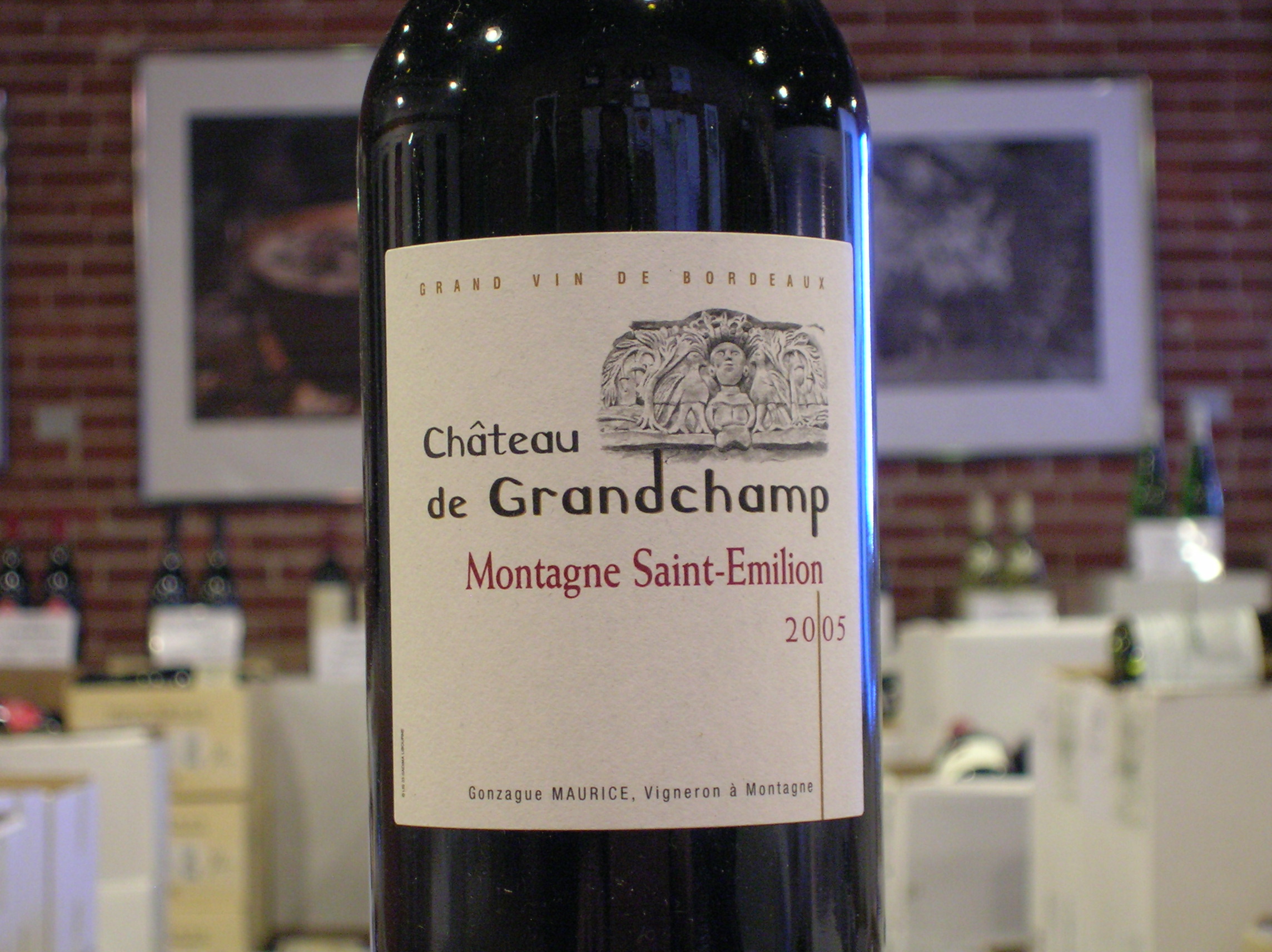 From south-western France we traveled next to Bordeaux to taste a new acquisition to our portfolio, Château de Grandchamp in Montagne St.-Emilion ($25). The 2005 Grandchamp is 70% Merlot, 25% Cabernet Franc, 5% Cabernet Sauvignon from vineyards comprised of gravel and clay. I've never been a fan of the overly-oaked, overwrought style of "nouveau" Bordeaux and the Granchamp certainly does not aspire to resemble that. Traditionally made and drinkable now, you've also got a Bordeaux from a great vintage that will continue to improve for several years. Make sure to check out our other Bordeaux selections at similarly attractive prices.
Finally we tasted through the line-up of the 2006 Domaine Maume from Gevrey-Chambertin. Once again, the 2006 Maume's were true to their origins… pureness of fruit with great depth and structure that will age gracefully like only a Maume can. The standout was the En Pallud ($58), a lieux-dit that contains some of Maume's oldest Pinot Noir vines. Only a few cases left!