Don't Forget Oyster Bliss!
Don't forget to join us for tomorrow's 18th annual Oyster Bliss event!
Here are the details:
Saturday, April 18th
11am to 4pm
No reservations required.
Hog Island Oysters, homemade sausages by Christopher Lee of Eccolo, and wines by the glass are served à la carte.
Cash only!
Denis Jamain of Domaine de Reuilly will be pouring his wines!
This event is presented by Café Fanny.
Here's the list of the wines we'll be pouring by the glass:
NV Grande Réserve Brut 1er Cru • Veuve Fourny
2007 Muscadet • André Brégeon
2007 Reuilly Blanc "Pierres Plates" • Domaine de Reuilly
2006 Bourgogne Vézelay Blanc • Domaine de la Cadette
2006 Chablis • Olivier Savary
2006 Reuilly Rouge • Domaine de Reuilly
2006 Gigondas • Domaine Les Pallières
The Oyster Bliss Line-Up
Last night we had our staff pre-Oyster Bliss tasting. Each year we have to figure it all out again and see if 1) oysters are still the most delectable shellfish and 2) if crisp white wine pairs well with them. Believe it or not, we found out that the answer is "yes" on both accounts. We tasted through about fifteen wines last night to select what we'll be pouring tomorrow. To whet your palates for tomorrow's event we've included a few fun pictures from last night's tasting.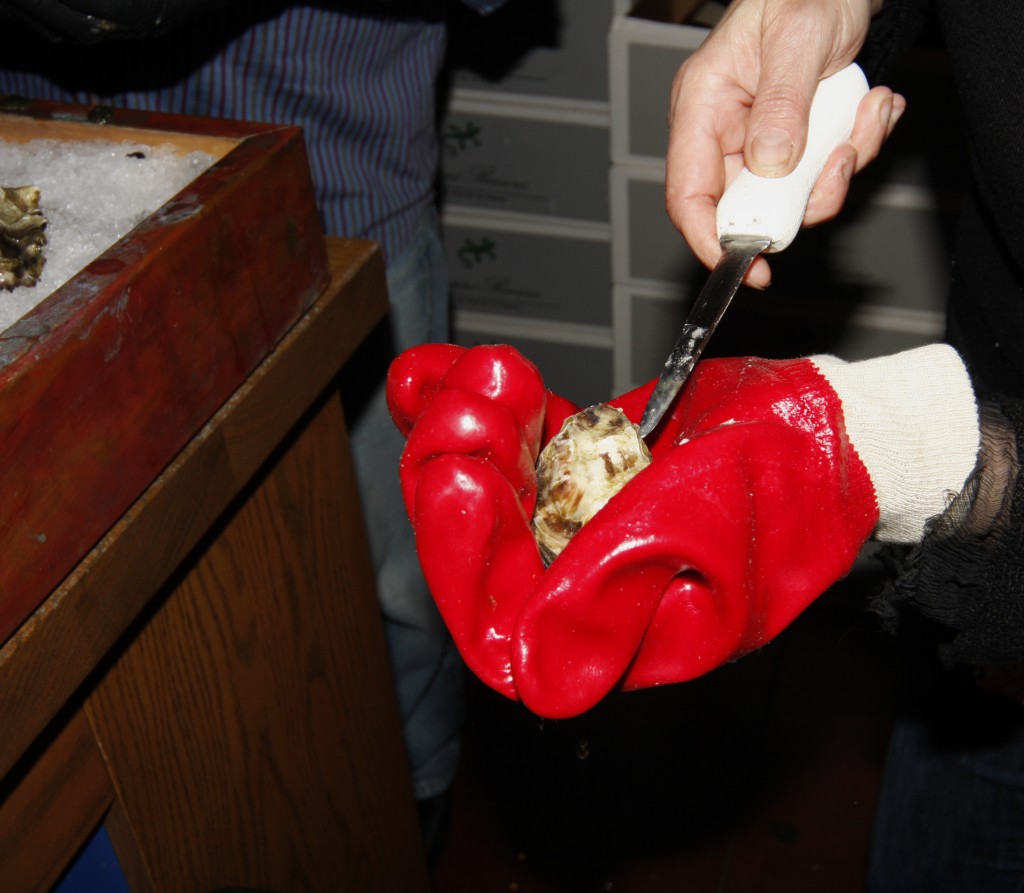 Shuckin'.

Kermit finds the right oyster.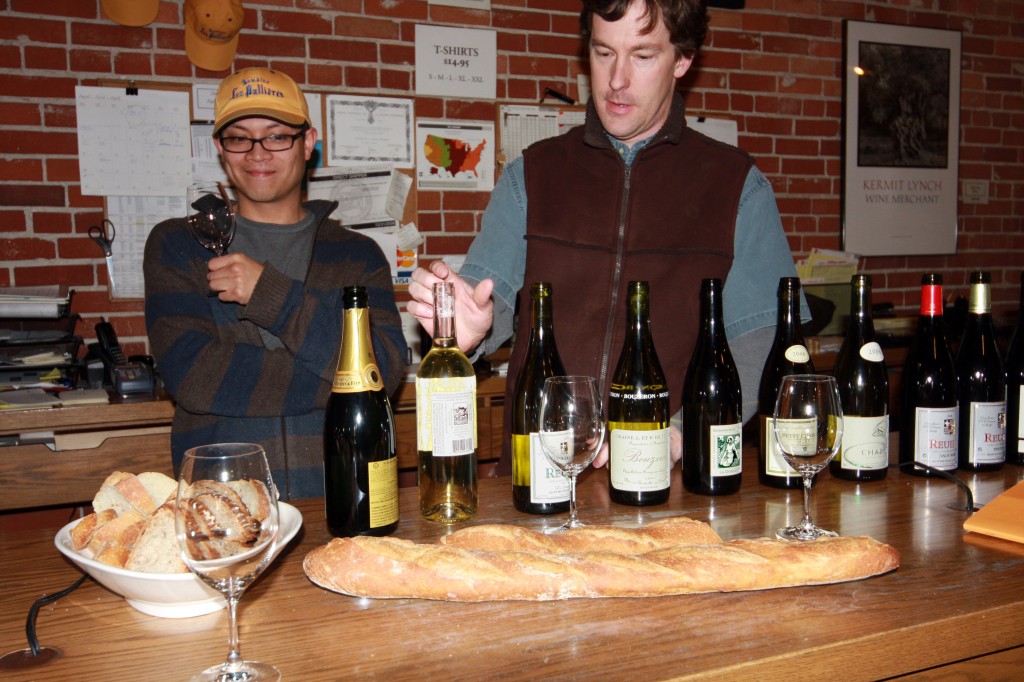 Steve Waters selects the next wine.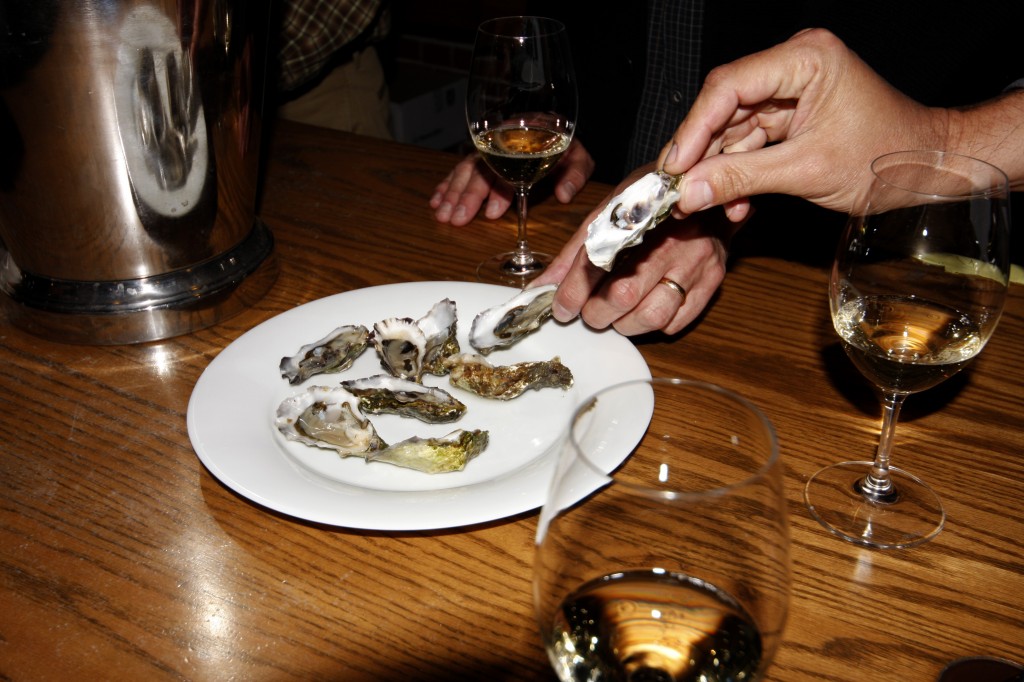 Don't serve me one. Serve me a dozen!!
The best party in town!