6,000 Oysters and 700 Sausages
Thanks to everyone who came to our 18th annual Oyster Bliss! During the course of the the day, the hungry crowds ate through 6,000 oysters and 700 sausages, mingled with Kermit, danced a little and enjoyed the beautiful weather. Everyone sure took to heart our Oyster Bliss motto: DON'T SERVE ME ONE. SERVE ME A DOZEN!!
The charismatic Denis Jamain of Domaine de Reuilly made a huge impression with his presence at the wine station. I don't think a single person left the event without tasting his Reuilly Blanc "Pierres Plates" (Sauvignon Blanc, Loire Valley, $17.95).
Here's a few pictures we were able to snap before the event took off. We look forward to seeing everyone at next year's Oyster Bliss!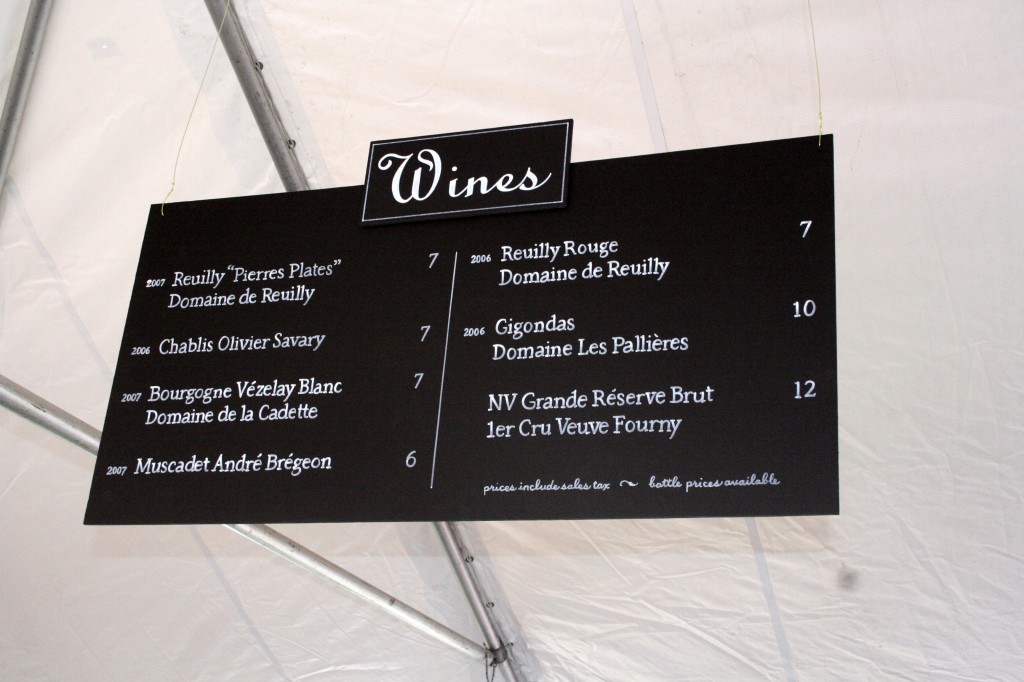 Wines by the glass.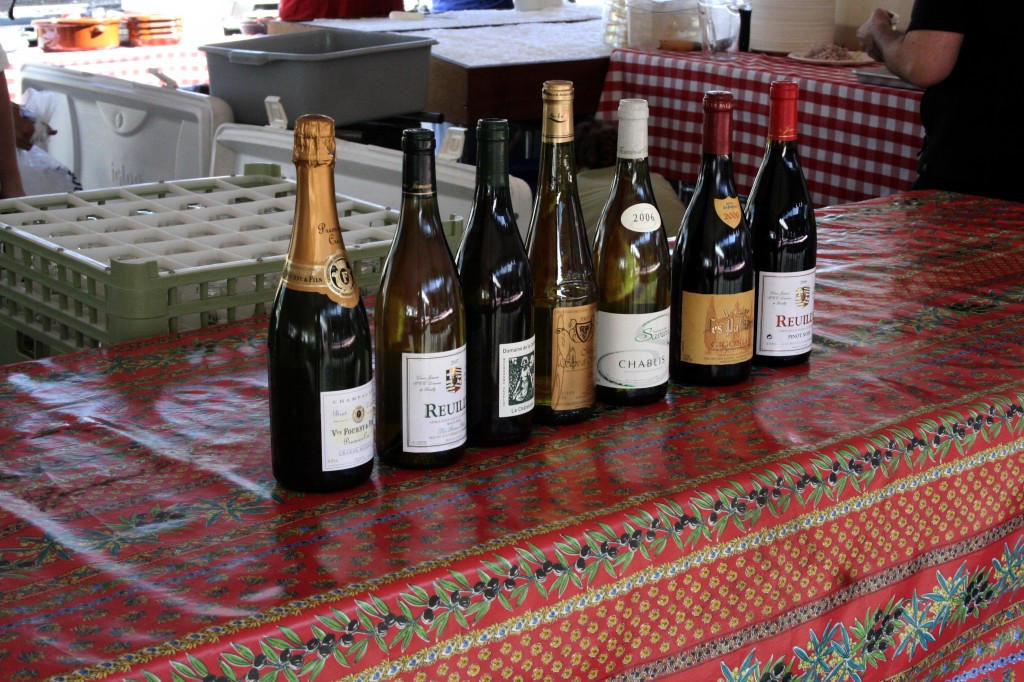 The line-up for the day : Champagne, Reuilly Blanc, Vézelay, Muscadet, Chablis, Gigondas, Reuilly Rouge.
Melissa (right) leads the grilling station.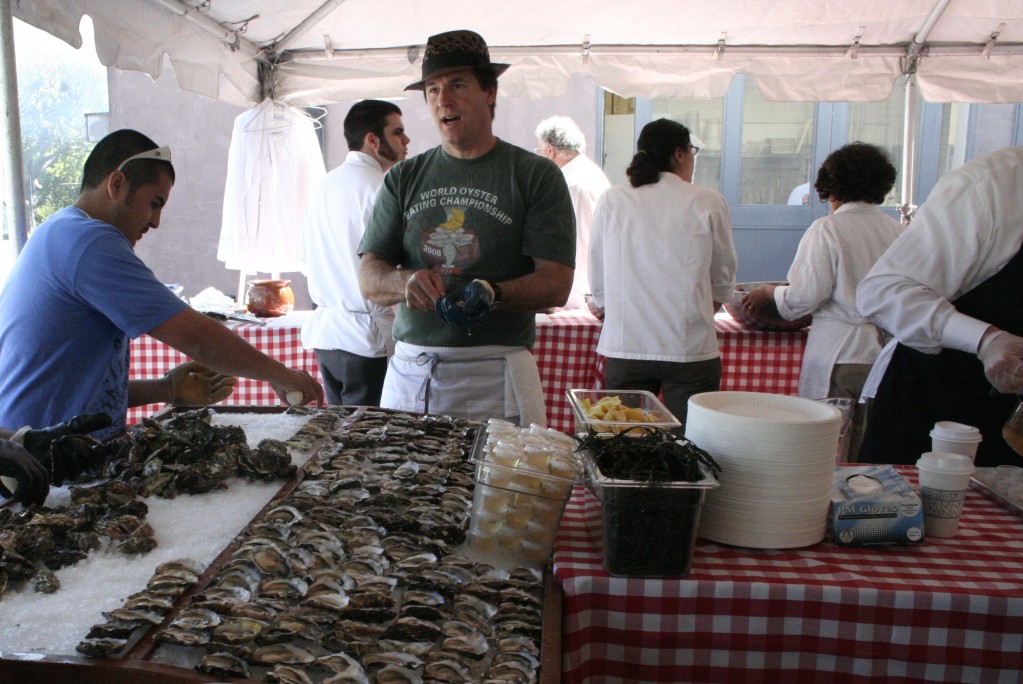 The crew starts in on the 6,000 oysters.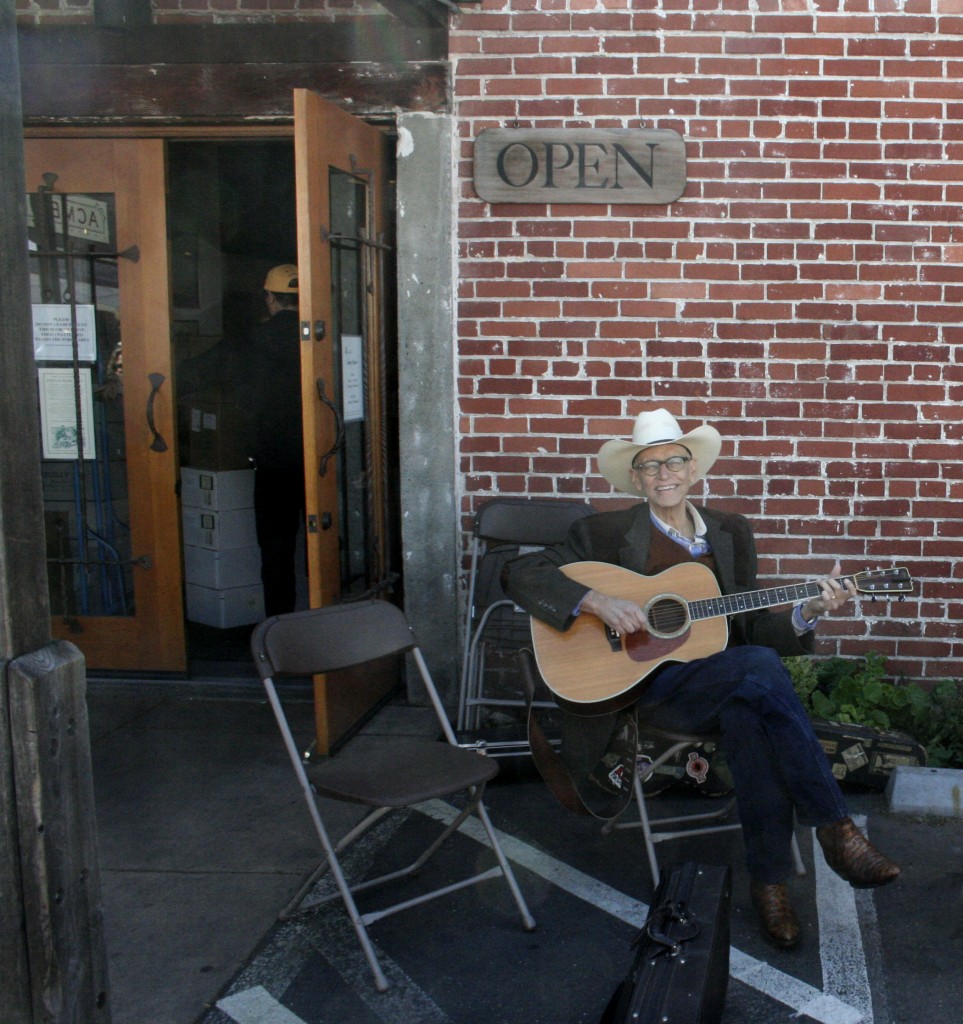 Marty picks a tune before the rest of the band arrives.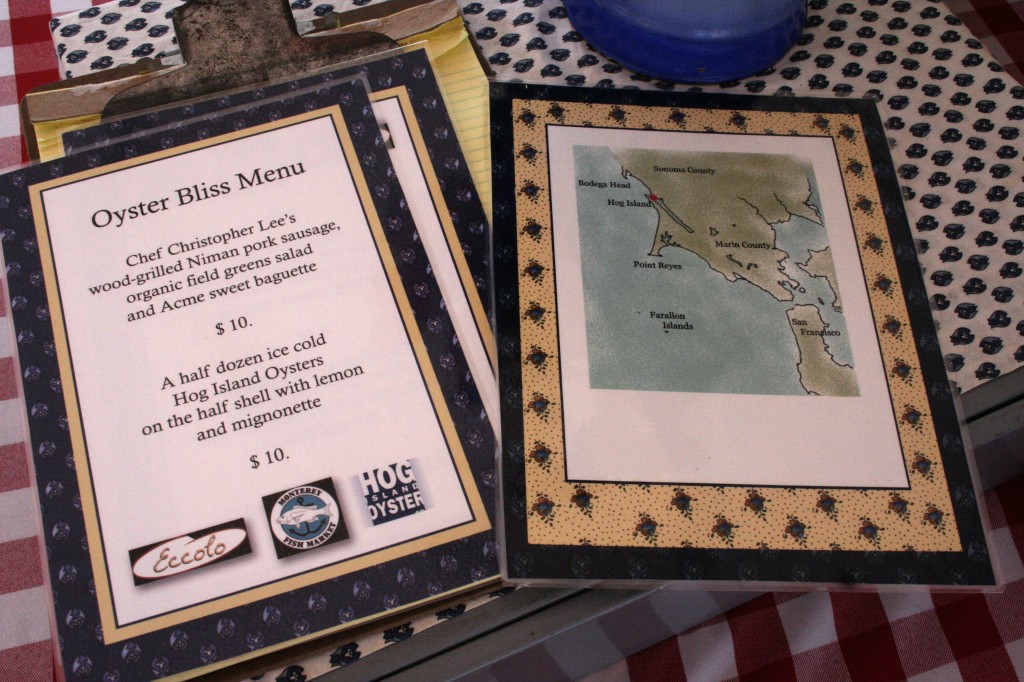 The menu and map.