Thierry Boucard, Domaine de la Chanteleuserie, Bourgueil, France
I had heard from Pierre Breton that Thierry Boucard's father, Moïse, made an outstanding 1976 Bourgueil.  Since that is my birth year, I am always on the lookout for good '76s for my cellar.  It was an interesting year, hot and dry, and there are many good wines in France but just as many not so good.  I had to investigate this lead further.  Eventually, I found myself in one of Thierry's many cold, cavernous limestone cellars scattered around his property near Benais.  Thierry gave me a brief tour of the staggering quantities of old bottles, perfectly preserved, neatly arranged in stone shelving.  What foresight he and his father had for future generations (and clients!).  Eventually we came to the '76 and he gingerly pulled out 6 bottles for me.  No labels or capsules, just a solid film of black mold protecting the cork.  All remained at very high fill levels.  Score!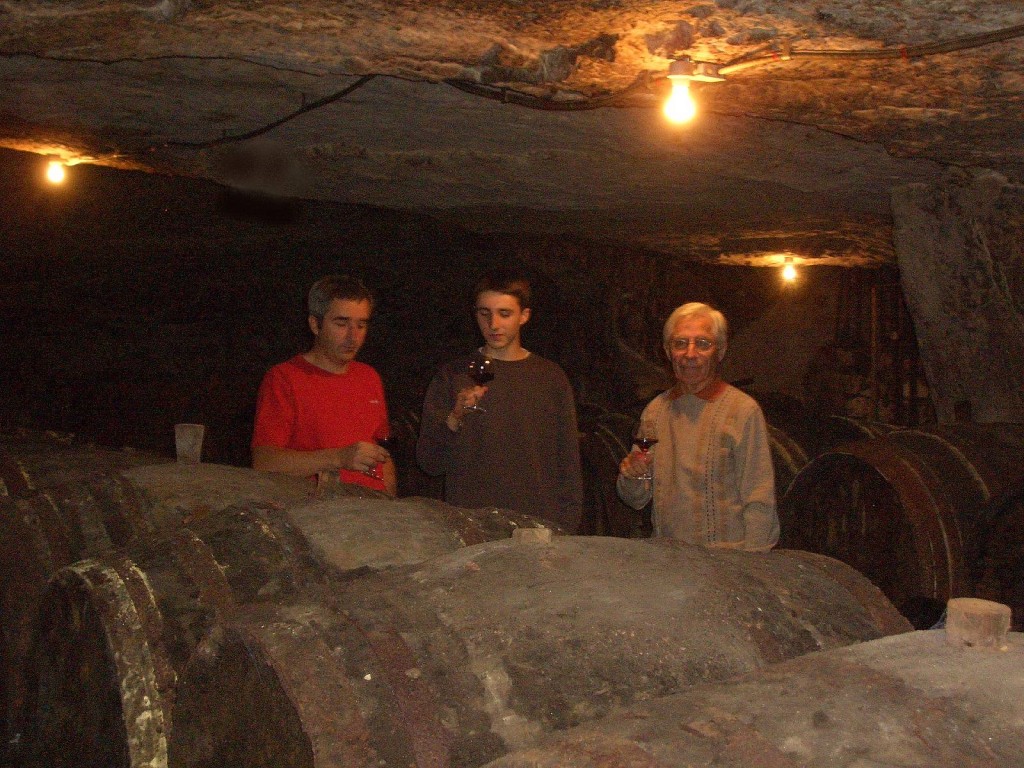 Three generations of the Boucards in their cellar.

I took the bottles home, along with a selection of 1990 and 1996 "Vieilles Vignes" that I purchased.  The impetus for the purchase of these other vintages was a vertical tasting with Thierry following our blending session for the new vintage, as is our custom.  That day we were blending the 2008 "Alouettes," the domaine's young, exuberant, early-drinking cuvée of Bourgueil (the delicious 2007 at $14.95 is currently in stock).  The 1990 VV is drinking well now, velvety and aromatic, the 1996 VV is still young, much like the 2005.  The 1989 is also spectacular, somewhere between the two aforementioned vintage, in its middle years.
Thierry has two old vines cuvées, both built to age.  One is aptly named "Vieilles Vignes" and depending on the vintage it is a great candidate for the cellar.  It is a blend of several parcels of old vines scattered around the Boucards' property.  "Beauvais" is made in even smaller quantities, from a single hillside parcel of old vines planted in tuffeau, exposed due south (tuffeau is a soft, porous, white limestone common in the central Loire Valley that was used to build many great châteaux in the region, in the process forming a maze of beautiful underground cellars).  This wine is ageworthy every year, and particularly so in great years.  I opened the first of my 12 bottles of 2005 Beauvais last year and was guilty of terrible infanticide.  I plan to still be enjoying that wine in 20 years.  Both of these wines are regulars on the KLWM list of our top 10 wines on a value/longevity scale.  Check out the prices below!!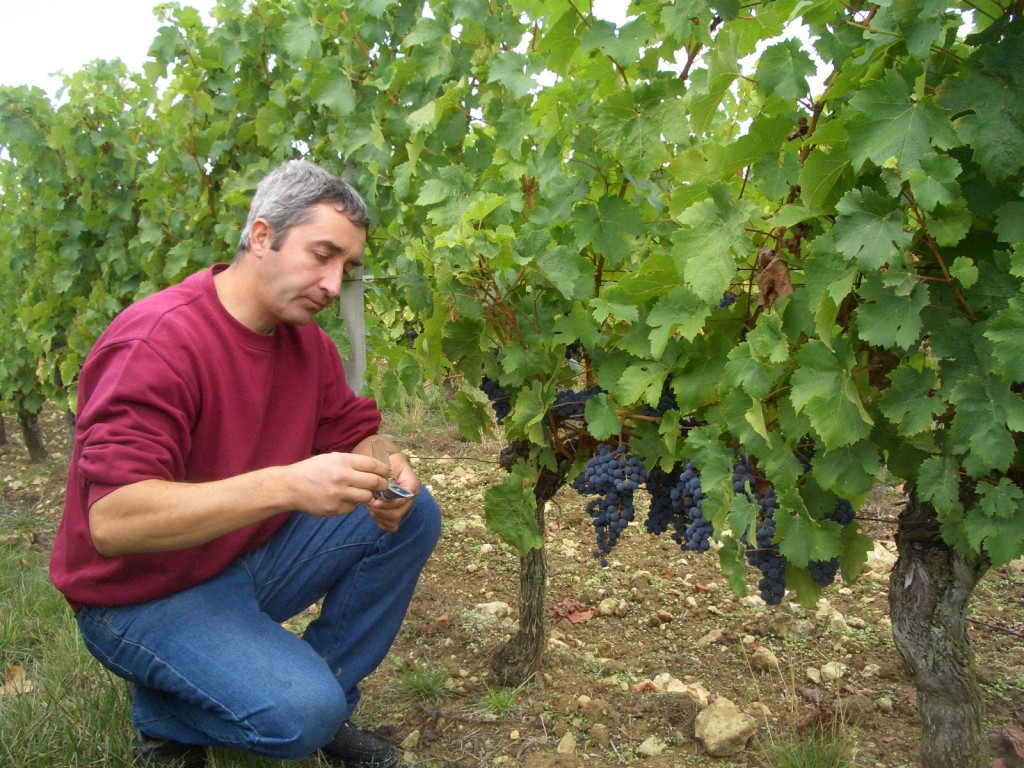 Thierry in the "Beauvais" vineyard.

We just received a shipment of Boucard's 2007 Beauvais ($16.95).  While approachable already, this wine will benefit handsomely from another 5 years in the cellar.  (The Boucards generally recommend five years from vintage date as an absolute minimum for this wine.)  We also have a small amount of the 2007 Vieilles Vignes ($16.00) still available that is drinking beautifully right now, a good opportunity to experience Boucard immediately.  You get the old vines complexity and the freshness of youth, and the combo makes for a wine of great finesse.
The '76, by the way, was one of the best '76s of my life. The wine came alive slowly, each glass taking on more weight and complexity.   It was a living wine with depth, character and nuance, still quite robust.  The wines of Thierry Boucard are not expensive at all for the pleasure they deliver, they are insider wines, for those that know things most do not.  There are those that know, and there are those that don't know, and there are those that think they know but they don't know enough to know that they really don't know.  Now you're in the know.