January Newsletter Now Online
The January newsletter is now available! Download the PDF here.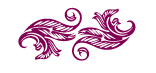 Highlights from this month's newlsetter…
New From Corsica
Corsica's north is named Cap Corse. Not only is it northern, it is hilly. Northern, hilly location—like Chablis? Well, these two new wines are from Cap Corse, they taste almost nothing like Chablis, and yet when I introduced them to the staff the other night, the consensus was that there is something sort of Chablis-like about the white. You could say that this Cap Corse Vermentino is to the Patrimonio whites as Chablis is to the Côte de Beaune—leaner, more discreet, crisper, and seemingly drier.
2008 Rosé de l'Île de Beauté • Domaine Gioielli $28.00/btl
2008 Coteux du Cap Corse Blanc • Domaine Gioielli $28.00/btl

Corsican Sampler
We released a Corsican Sampler last year that turned a bunch of you on to the wild island's wines, so here's a new version, another chance to sample the island's best—at a discount.
2008 E Prove Blanc • Domaine Maestracci  $16.95
2007 Patrimonio Blanc • Domaine Leccia 28.00
2008 Vin de Pays Blanc "Bianco Gentile" • Domaine Arena  37.00
2006 E Prove Rouge • Domaine Maestracci  19.95
2006 Patrimonio Rouge • Domaine Leccia  24.00
2006 Patrimonio "Morta Maio" Rouge • Domaine Arena  35.00
6 bottles normally $160.90
Special Sampler Price
$121
(a 25% discount)

Pre-Arrival Maume
The wines of Domaine Maume define the Gevrey-Chambertin style: traditional, earthy, powerful, and intense. If you want Pinot Noir from Gevrey-Chambertin (and what sensitive palate wouldn't?), start right here. They seem to come from a deeper well of the past than others.
2007 Gevrey-Chambertin $576.00/cs
2007 Gevrey-Chambertin "En Pallud" 657.00/cs
2007 Gevrey-Chambertin "Lavaux Saint-Jacques" 1er Cru 1194.00/cs
2007 Mazis-Chambertin Grand Cru 1572.00/cs
2007 Pommard "Les Argillières"1er Cru 954.00/cs