April Newsletter Now Online
The April newsletter is now available. Download the pdf here.

Highlights from this month's newsletter…
SPRING SAMPLER
by Mark Congero
Spring is a season of blossoming abundance. What a pleasure it is, strolling through the farmers' markets from mid-March through May. Bright green asparagus and sweet peas are at their peak while juicy, red strawberries and fragrant cherries begin to appear and sweeten the market stalls. With all the new flavors to play with, spring cooking is a treat, but I wonder, maybe the true reason I enjoy spring cooking so much is because winter is past and summer isn't far off!
Spring is a fun time for choosing wines to drink as well. It could be chilled rosé and backyard grilling one night and braised lamb with a vigorous young Bandol rouge the next. With that in mind, here is a variety of KLWM imports to match the fickle weather of spring. A selection of appropriate recipes will be in each sampler box. Both my wife and I are alumni of Chez Panisse, so hopefully we learned something worth passing on to home cooks.
| | |
| --- | --- |
| | per bottle |
| 2005 Bandol Rouge • Domaine de Terrebrune | $30.00 |
| 2008 Brouilly • Château Thivin | 22.00 |
| 2007 Coteaux du Languedoc "Tradition" • Saint Martin | 14.95 |
| 2007 Chinon "Cuvée Terroir" • Charles Joguet | 17.95 |
| 2006 Beaumes-de-Venise Rouge • Domaine de Durban | 19.95 |
| 2007 Bourgogne Blanc • La Soeur Cadette | 14.95 |
| 2006 Patrimonio Blanc • Yves Leccia | 22.00 |
| 2008 Sauvignon Blanc "Unique" • Domaine du Salvard | 13.95 |
| 2008 Pinot Grigio • La Viarte | 16.00 |
| 2008 Muscadet • Éric Chevalier | 14.95 |
| 2008 Corbières Gris de Gris Rosé • Domaine de Fontsainte | 13.95 |
| NV Grangia • Elvio Tintero | 8.00 |
Normally $208.65
Special Sampler Price $157
(a 25% discount)

2005 BRUNELLO • SESTI
by Dixon Brooke
What we have here is a classic, dark, brooding, phenomenal Brunello, loaded with truffles, cocoa, and some of the most perfect tannins you will ever experience. The wine is tightly wound, compact, deep, and profound, demanding another few years in bottle to round out and shake off its extended wood aging.
The Sesti domaine is a great addition to our portfolio. Even the labels show us a rare aesthetic sensibility. Here is one of Italy's greatest wines in a top vintage, perfectly vinified. Our staff tasted samples just after the bottling and will be happy to share their comments with you.
Reserving pre-arrival assures you an allocation of the 2005 at a special price.
$846.00 per case
(also available in magnums, jeroboams, and 5-liter bottles)
Pre-arrival terms: Half-payment due with order; balance due upon arrival.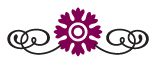 OYSTER BLISS XIX
The vibes were good, it can be said, borrowing a sixties phrase to describe last year's Oyster Bliss. Even though the event took place during some of the darkest days of the recession, those of us present enjoyed the live music, the gorgeous day, and managed to down 6000 oysters, 700 sausages, and a confidential number of glasses of fermented grape juices.
We've planned this year's event to coincide with the visit of two favorite French vignerons. Jean Montanet makes our Chablis-like oyster-friendly Vézelay blanc—the world's finest Chardonnay value, by the way. He is traveling with Catherine Breton, who produces great Loire reds from Bourgueil and petite quantities of dry, crisp Vouvray, and whose good looks and sparkling personality have no place in this context. Right? They'll help pour and tell you whatever you might want to know about their wines.
I was just realizing, Oyster Bliss has become my favorite holiday, and it is not even an official one. But what a party!
We close the parking lot to cars, set up tables and tents and a big barbecue for Chris Lee's sausages; we'll have some foot-tapping music, and of course Monterey Fish has been assigned the task of locating and shucking the best oysters money can buy.
Note the date. It's a gas, gas, gas.
SATURDAY, APRIL 17, 11 A.M. to 4 P.M.
This event is presented by Café Fanny.