A Visit from Fontsainte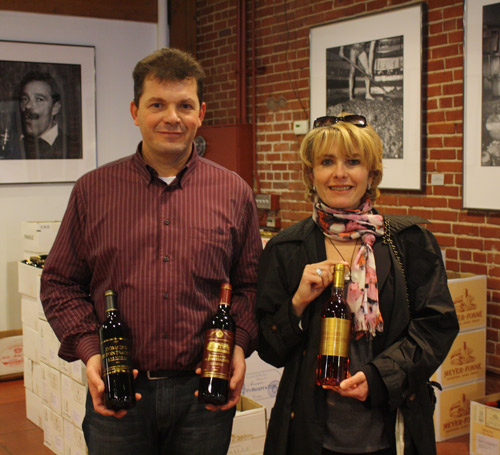 Bruno Laboucarié and his sister, Marie-Christine Polak, visited our retail shop in Berkeley during their recent trip to the US. Our producers often spend time with our sales representatives in California and around the nation, showing off their lovely wines to restaurants and retailers. Wine buyers and sommeliers enjoy meeting our winemakers because they can get down to the nitty gritty of what goes into creating each wine. Bruno told me that the most common question he received on his trip was, "What does Grenache Gris look like?"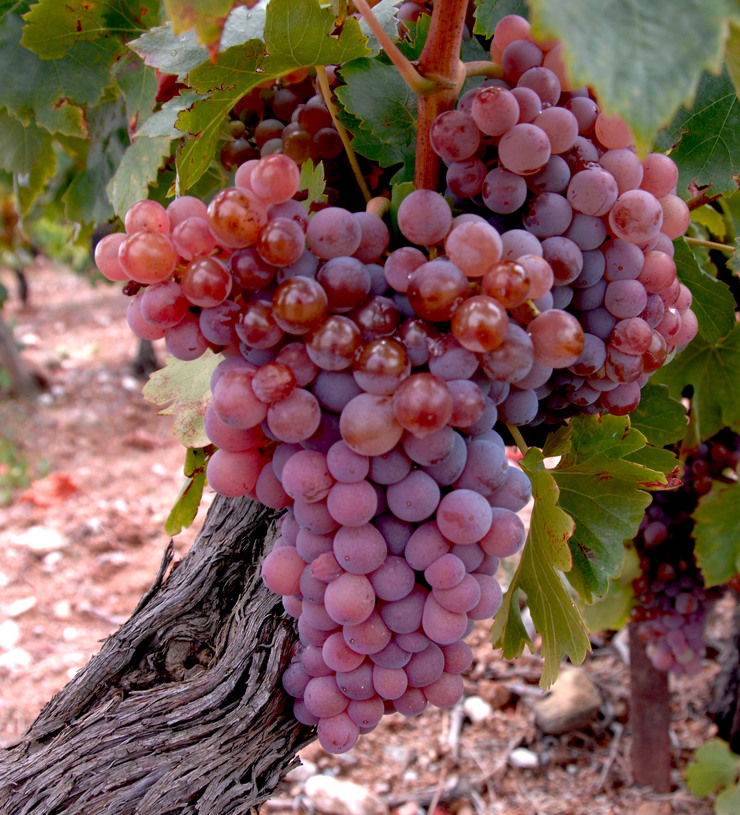 Like Pinot Gris, Grenache Gris has some color to it but is not as dark as Grenache Noir. After the grapes are picked, the Grenache Gris sits on its skins, in the case of Fontsainte, for 24 hours. This brief period of skin contact gives the wine a pale, rosé color. Grenache Gris is primarily grown in the Languedoc and makes up about 60% of Fontsainte's well-known Corbières Gris de Gris Rosé.
The next question is—what does "Gris de Gris" mean? We've established that Grenache Gris is the primary grape variety in Fontsainte's rosé and also the French commonly refer to rosé wine as vin gris. So "Gris de Gris" is a gris wine from gris grapes. This type of naming is more commonly found in Champagne with their "Blanc de Blancs" – white wine made from white grapes (Chardonnay), and "Blanc de Noirs" – white wine made from red grapes (Pinot Noir or Pinot Meunier).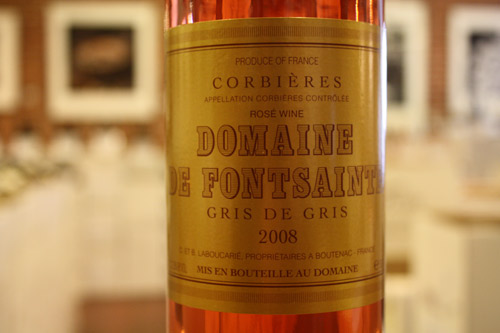 The 2008 Corbières Gris de Gris Rosé from Fontsainte is available at $13.95/btl. We've imported the wines of Fontsainte for three decades, almost as long as Domaine Tempier's great rosé. The Gris, as some call Fonsainte's rosé, is nationally recognized as the leader of the pack in terms of value. It delivers a lot of pleasure and deliciousness for fourteen bucks.