August Newsletter: Burgundy Sampler, Pre-Arrival: Sauternes & Pallières
The August newsletter is now available. Dowload the pdf here.
Highlights from this month's newsletter…
EXPLORING BURGUNDY SAMPLER
by Sam Imel
On a cloud-covered, peaceful afternoon I headed north to Marsannay, where I had the pleasure of tasting the Bouvier 2008s accompanied by Madame Régis Bouvier and her daughter. They were proud of the vintage, noting specifically the complexity the wines embody.
Those same wines have now docked, giving me the chance to put together this Sampler so you, too, can taste and compare to see how differences of terroir influence the wine's taste. This Sampler affords you the opportunity not only to dive into Burgundy and experience the essence of each village, but to do so from a vintage that fully reveals their distinct character.
2008 Bourgogne Rouge "Montre Cul" $24.00
2008 Marsannay Blanc "Clos du Roy" $32.00
2008 Marsannay Rouge "Les Longeroies" $30.00
2008 Fixin $36.00
2008 Gevrey-Chambertin $48.00
2008 Morey Saint Denis "En La Rue De Vergy" $49.00
Normally $219.00
SPECIAL SAMPLER PRICE
$164
(a 25% discount)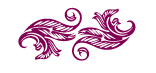 PRE-ARRIVAL OFFERS
2007 SAUTERNES "CUVÉE ANDRÉ"
CHÂTEAU ROÛMIEU-LACOSTE
It is with his Cuvée André that Hervé Dubourdieu takes on the premier cru classé Sauternes and whittles them down to size.
I believe that if you don't drink some of this monumental Sauternes—well, only a masochist would miss the experience this wine provides. It is one of the great bottles of the past few years—an essence of peach, apricot, and orange peel, one of the most delicious things your mouth will ever have the pleasure to contain. A work of art, I say, noble rot and noble sweetness.
It will have a long life, but it is too delicious to miss right now.
$576.00 per case fifths
2008 DOMAINE LES PALLIERES
by Bruce Neyers, KLWM National Sales Manager
Ever since the Bruniers broke Pallières into two distinct personalities with the 2007 vintage, the drums are beating and the phones ringing with questions about the two bottling.
Here come the 2008s, which I have had the pleasure to taste out of foudre on three separate trips to France. They have everything you could ever want in a southern Rhône red—aromatic fireworks, full body, lots of flavor, real complexity and character, and sturdy structures to keep them good for years and years to come.
2008 Gigondas "Les Racines" fifths
$336.00 per case
2008 Gigondas "Terrasse du Diable" fifths
$336.00 per case
Inquire about availability in tenths, magnums, jeroboams, and methuselahs.
Pre-arrival terms: Half-payment due with order;
balance due upon arrival.