Bouillabaisse Recipe for Provence Day
Chris Lee, the chef for our parking lot events, has graciously provided a bouillabaisse recipe to whet your palates for Provence Day. If you can't make it to the event, have your own personal Provence Day and give this recipe a go.
See you on Saturday!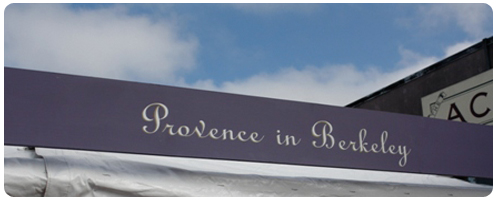 Saturday, September 18
11 a.m. to 4 p.m.
Cash Only for food and wine by the glass!
1605 San Pablo Avenue at Cedar Street in Berkeley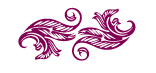 Bouillabaisse
By Christopher Lee
Serves 8
For the broth:
• 1 whole lobster or crab
• 2 lbs fish bones from white fish such as sea bass, halibut, rockfish—not fatty fish such as salmon, tuna, or mackerel—heads, tails collars, well-rinsed or 1 lb whole local rockfish, gutted, gilled, scaled, cut into 3 inch cross sectional chunks
• 1/2 lb white shrimp (30-40/lb) in the shell
• 3/4 pound ripe red summer tomatoes coarsely cut, or one 10 oz can best Italian plum tomatoes including juice, chopped
• 2 dried sweet (or mild) peppers, seeded
• 1 leek, small dice, rinsed
• 1 small onion, small dice
• Pinch saffron, Persian if you can
• Spices – 1 teaspoon each: fennel seed, coriander seed
• 3 small bay leaves
• A few parsley stems
• 2 thin strips orange peel cut with vegetable peeler
• 1 thin strip lemon peel cut with vegetable peeler
• 1 branch wild fennel
• 250 ml good dry white wine
Prepare lobster, split in half, discarding all entrails. Peel shrimp, save shrimp meat separately from shells.
In a large pot, sauté lobster and shrimp shells in olive oil until they turn bright red. Remove from pan. Sauté fish bones in olive oil, little or no color.
Add shellfish, tomatoes, vegetables, spices, wine to pot. Add cold water to barely cover, bring to boil, then simmer very gently without the lid for 1-1/2 hours, stirring occasionally to avoid sticking. Strain through medium strainer, not too fine.
For the finished soup:
• 1 lg yellow onion, peeled, diced
• 1 or 2 leeks, depending on size
• 3 or 4 garlic cloves, thicky sliced
• 1 lb ripe red tomates, peeled, seeded, and diced or 1 can best Italian plum tomatoes, coarsely chopped
Sauté onions and garlic in olive oil, covered, until translucent; do not color. Add tomatoes and simmer uncovered until concentrated, about 20 minutes. Pour strained broth over vegetables, simmer gently for 30 minutes. Adjust salt.
Fish for the soup:
• 1 lb local rockfish fillets, trimmed, cut into 2 oz pieces; add trimmings to broth. Halibut is good but the firm texture of rockfish is better for the soup.
• Shrimp meat from previously shelled shrimp, de-veined if necessary
• 1 lb squid (yields ≈ 1/2 lb cleaned), cut into 3/4 inch rings
Marinate rockfish and squid in a little olive oil, with very few saffron threads, and very few hair's breadth slivers of lemon peel (no salt).
Bring broth to gentle boil, add rockfish, reduce heat — not too low, should boil but not vigorously. Cover with lid ajar and cook for approximately 4 minutes, stirring gently several times to change the position of the fish in pot. Add squid, cover, lid ajar again, and cook for 1 minute. Add shrimp, cover ajar, and cook for 1 minute more. Rockfish should be very flaky and falling easily into its fleshy layers. Rockfish needs to cook through or it will be tough and unpleasantly raw; during cooking it will first tense up, then relax when finished.
Rouille
Make a mayonnaise with 4 yolks and 3 cloves of garlic. Add either chili purée that you make from rehydrated sweet or mild dried chilis, or do a little cheat with paprika, cayenne, and Aleppo pepper.
Serve the bouillabaisse with toasted baguette rounds smeared with lots of rouille.