October Newsletter: 2005 Pomerol, Domaine La Roquète, Italian Sampler
The October Newsletter is now available. Download the PDF here.
Highlights from this month's newsletter…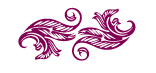 ITALIAN SAMPLER
Italy leads the world in wine production by volume (producing more than twice as much wine as the U.S.), and nearly every corner of the country is covered in vines. I'm a "glass is half full" kind of guy, so that leads me to believe that there's a lot of great juice to discover over there. The diversity of styles in Italian wines is at least as astounding as in France, and this carefully selected sampler reflects that. We have some classics: Pinot Grigio from Friuli, Barbera from the Piemonte, and Sangiovese from Chianti and Montalcino. We are also proud to offer the obscure: Mataòssu, an indigenous variety from Liguria, and Bianco di Custoza, a crisp quaffer that shares the Garganega and Trebbiano grape varieties with the better-known Soave region.
In true Italian fashion, these wines make great pairings with food. Pesto al pasta, bistecca fiorentina, fritto misto, or a simple pizza margherita would all find ideal partners in this selection of wines. And I'll bet a hot dog wouldn't mind accompanying Cantine Valpane's superb Barbera, a staff favorite.
| | |
| --- | --- |
| | per bottle |
| 2009 Pinot Grigio • La Viarte | $14.00 |
| 2008 Bianco di Custoza "Mael" • Corte Gardoni | 16.00 |
| 2009 Mataòssu Bianco "Reiné" • Punta Crena | 22.00 |
| 2003 Barbera del Monferrato "Perlydia" • Cantine Valpane | 18.00 |
| 2008 Monteleccio • Sesti | 22.00 |
| 2006 Chianti Classico • Villa di Geggiano | 24.00 |
Normally $116.00
Special Sampler Price $93.00
(a 20% discount)

Domaine la roquète
Châteauneuf-du-Pape
Frédéric & Daniel Brunier
The Brunier brothers ride again!
They are, of course, my partners at Les Pallières, and they own—what's that other domaine?—Vieux Télégraphe.
Just an aside: at lunch with Daniel Ravier of Domaine Tempier, I poured us a glass of Vieux Télégraphe. As he swirled and sniffed, he said, "You know, I read in journals about such-and-such a Châteauneuf-du-Pape and how it is the best, and then a week later I read the same thing about a different domaine in some wine guide, and how it is the best—I'll tell you, no one tops the Bruniers. Year after year. It's not even close."
The Brunier brothers bought La Roquète in 1986. Back then, La Roquète already had an importer who wanted to continue importing it, but given our long collaboration, they offered me the chance to take it on. I suppose I declined because the quality previous to their purchase was not convincing. Since then, as you may know, they changed the cellar, the foudres, the vinification, almost everything except the terroir, which is different from Vieux Télégraphe's. They recently decided to change importers, as I understand it, and asked if I would be interested. I went, I tasted, I fell in love. No, not with one of the Bruniers—with La Roquète.
Our first shipment just arrived:
2009 CHÂTEAUNEUF–DU–PAPE BLANC
I smell anis and fleurs blanches, and a suspicion of oak in the bouquet. While it is rich and round—actually quite a ripe, luscious dry white—I would still call it a subtle, pretty wine.
$44.00 per bottle $475.20 per case
2007 CHÂTEAUNEUF–DU–PAPE ROUGE
A suave Châteauneuf, La Roquète is to Châteauneuf-du-Pape what Les Amoureuses is to Chambolle Musigny, what Charmes is to Meursault. For stoniness and power, go to Vieux Télégraphe. At La Roquète, you are moved by its unusual elegance. I imagine a handsome chevalier on a prancing stallion.
In a progression, La Roquète would precede Vieux Télégraphe. And how nice to introduce it in its 2007 incarnation—one of the standout Rhône vintages.
$38.00 per bottle $410.40 per case