November Newsletter: 2008 Domaine Maume, 2010 Beaujolais Nouveau, Annual Champagne Extravaganza
The November Newsletter is now available. Download the PDF here.
Highlights from this month's newsletter…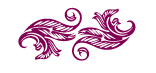 2008 GEVREY-CHAMBERTIN
DOMAINE MAUME
When I began working with Maume—his great 1979 vintage—Bernard made the wines. He was also a professor of biology at the University of Dijon. None of the scholar rubbed off on his son, Bertrand, who early on made a beeline for the cellar and the vineyards. He is 100% vigneron.
Have the wines changed since Bertrand took over (with Dad often at his side, of course)? Yes. I think the wines show their charms years or even decades before his father's creations did. For those of you who fear that Maume wines might lose their wild and woolly side, I'd say that while they are more consistent, they are only slightly more civilized. They make their wines to fit their rather noir-influenced vision of Gevrey-Chambertin. They don't make them for me, for Robert Parker, or for The Wine Spectator. They are not dedicated followers of fashion. If you believe in facility and stability at any cost, Maume is probably not for you, but oh my, you should have tasted the 1995 Lavaux Saint-Jacques I uncorked the other night. It occurred to me that a wine world without Gevrey-Chambertin in it . . . well, there would be a void.
| | |
| --- | --- |
| | per case |
| 2008 Côtes de Nuits-Villages | $279.00 |
| 2008 Gevrey-Chambertin | 522.00 |
| 2008 Gevrey-Chambertin "Aux Etelois" | 600.00 |
| 2008 Gevrey-Chambertin "En Pallud" | 642.00 |
| 2008 Gevrey-Chambertin 1er Cru | 948.00 |
| 2008 Gevrey-Chambertin "Lavaux Saint-Jacques" 1er Cru | 1155.00 |
| 2008 Mazis-Chambertin Grand Cru | 1524.00 |
Pre-arrival terms: Half-payment due with order; balance due upon arrival.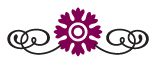 Our producers are pleased to report that this year's Nouveau is a return to classic, bygone Beaujolais, thanks to conditions that used to be typical but have since become rare: a long, cool growing season followed by a late harvest. This, they say, is the Beaujolais Nouveau they grew up on, before bananas invaded the scene, before sugar and yeasts and pasteurization and concentration became the norm, back when Beaujolais Nouveau was sent to town on a horse-drawn carriage by the cask the day of its release. Lightly colored yet effusively aromatic, natural and irresistibly drinkable like no other wine, the arrival of the Nouveau would beckon locals to celebrate out in the streets until those barrels ran dry.
Our Nouveau arrives in the store on Thursday, November 18, and will be available by the bottle and by the case. Café Fanny next door will start pouring it by the glass that morning, and then that Saturday we'll host our own annual Nouveau bash. Our parking lot will be shut down and cleared out for tents and tables, wine and song. A lunch designed for the wine will be served up by chef Christopher Lee.
Note the date.
SATURDAY, NOVEMBER 20
11 a.m. to 4 p.m.
Event presented by Café Fanny

Here in Berkeley, we do things our way. Instead of offering you discounted prices on Champagne after the holiday party season is over, we'll do it now. Our reasoning is simple: Who minds saving a few bucks before the holidays? While those of us in the wine biz are likely to make any day an occasion for a glass of Champagne, normal folks tend to drink more of it around the next two months than any other time of the year. Well, okay. Happy to oblige. Our only advice: stock up now before our prices go back up in December. Please permit us a little more grandstanding . . . We have been selling artisan-made Champagne since the 1970s—long before anyone knew what "Grower Champagne" was. We currently import three superstar domaines (with a fourth on the way). Dive in to see which ones are right up your alley. All Champagne is 15% off the bottle and 25% off on the case. Please see our November newsletter for a full list of available Champagne.