December Newsletter: Join the Club, Holiday Samplers, Pre-Arrival Cornas, Open Extra Hours
The December Newsletter is now available. Download the PDF here.
Highlights from this month's newsletter…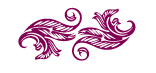 Special Holiday Hours
With Kermit Lynch
OPEN SUNDAY, DECEMBER 19
& MONDAY, DECEMBER 20
11 A.M.–6 P.M.
We will be open two extra days in December—Sunday, December 19, and Monday, December 20, from 11 a.m. to 6 p.m. If you've ever wanted to say hi to Kermit, here is an opportunity. He'll be here in the store on those days from 4 p.m. to 6 p.m. each day, whether you want to chat about wine, music, your favorite lunch spots in France, or anything else on your mind. Don't miss this chance to pick up one of his books or CDs (his newest, Kitty Fur, might have arrived by then) and have him sign one for you or a friend.

PRE-ARRIVAL OFFER

2008 CORNAS
by Dixon Brooke
AUGUSTE CLAPE
Kermit just wrote me after tasting some samples of the 2008 Clape Cornas that I brought back from my recent trip to the Rhône Valley. "It's a perfect vintage, the Cornas I grew up on before global warming." As recently as 1990, a vigneron in Cornas told Kermit that he had never seen such high alcohol in a wine—at only 12.8 degrees! It really brought home the point that the fabled, dark, chewy, inky wine of Cornas is not all about overripe fruit or high alcohol. This is the real deal, folks, classic northern Rhône Syrah, Syrah that couldn't come from anywhere else. That's why we go all the way to Cornas to buy it for you (and some for ourselves, bien sûr). Clape's flagship Cornas bottling contains three of the best Syrah vineyards in the world: Reynards, La Côte, and Les Sabarottes (purchased from Noël Verset).
2008 CORNAS "RENAISSANCE" $53.00 per bottle
2008 CORNAS $82.00 per bottle $166.00 per magnum
THIERRY ALLEMAND
Thierry Allemand was on point in 2008, as one might expect, with two Cornas cuvées of impressive depth and purity and, of course, classic goût de terroir. I also discussed the phenomenon of rising alcohol levels in Cornas with Thierry, and he described how he is changing the way he works the soil and the pruning of his vines in order to increase yields slightly to lessen the alcohol content. He fabricates all of his own metal hand-plows in the garage underneath his house in Cornas. A truly self-sufficient vigneron, he doesn't count on anyone but himself to supply the tools for success.
His old-vine Reynard bottling is the stuff of legend—a dark, chewy, gamey, leathery, bloody, granitic Syrah masterpiece. Chaillot has more charm and drinks well earlier.
2008 CORNAS "CHAILLOT" $78.00 per bottle
2008 CORNAS "REYNARD" $94.00 per bottle
Pre-arrival terms: Half-payment due with order; balance due upon arrival.