Harvest With The Bretons
In early October, Loire Valley vigneron Pierre Breton, of Domaine Catherine et Pierre Breton,  sent out daily emails updating us on how harvest was going. He included a couple photos and a few words about what they did each day. I started anticipating his daily missive and thought it would be great to share with the Kermit Lynch community. Below you'll find his photos and his daily writings.
Monday, October 4, 2010
We just began this morning. It rained for 2 hours, but the sun soon came out. The fruit is ready. More news later.
Amitiés
PB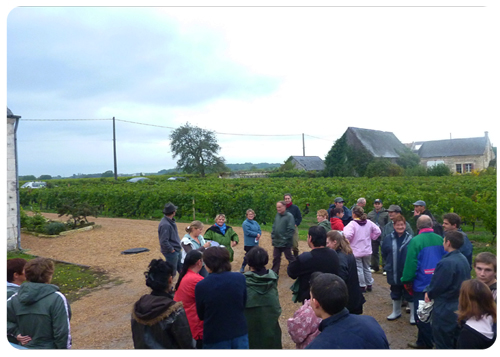 Assembling the troops before harvesting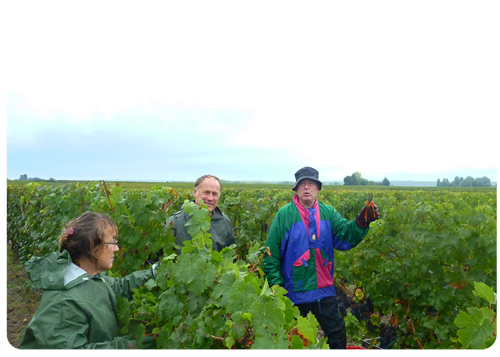 Harvest starts!
Tuesday, October 5, 2010
After 24 hours in tank, the grape bunches are transferred to cuve to make "La Dilettante."
Amitiés
PB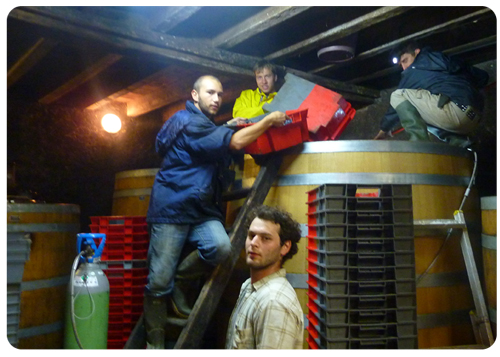 Wednesday, October 6, 2010
Third morning of harvest and I'll speak French!
Picking great quality fruit from the Buzardière vineyard. This parcel makes up part of the Nuit d'Ivresse bottling. The team is superb and good weather has returned (my bad back has returned too!).
Amitiés
PB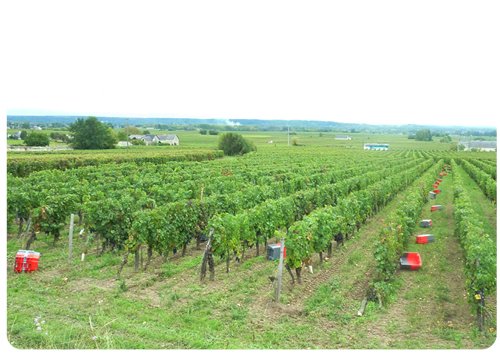 The Buzardière vineyard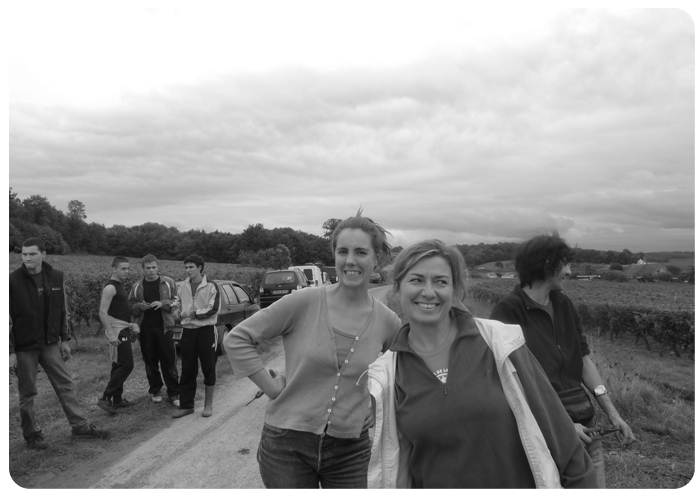 Catherine Breton—proof that winemakers actually do spend time in the vineyards
Thursday, October 7, 2010
Our fourth day of harvest!
We are picking in the Clos Sénéchal vineyard today. The sun is out and the team is in good spirits.
Bonne journée
PB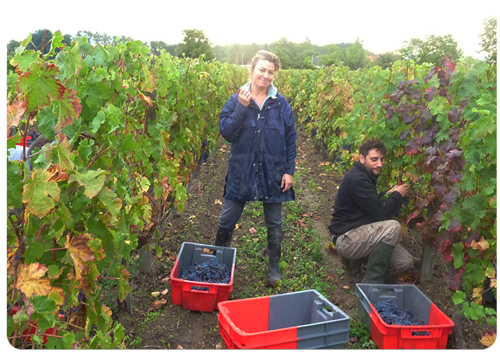 Catherine picking with th vendangeurs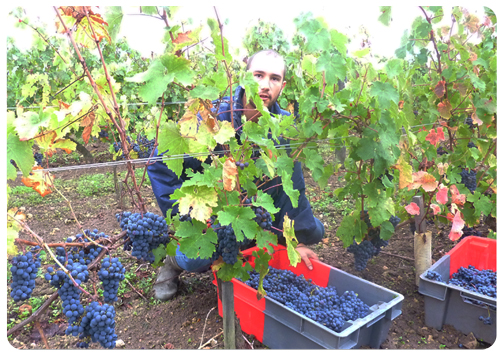 Tuesday, October 12, 2010
The end of harvest.
Yesterday was very difficult and long and I had a hard time making it through the day. The wines we make are only possible thanks to Marcel Lapierre. The first time I met him was in 1987, which determined what I was looking for in wine and in my life. We will miss the man of Morgon.
PB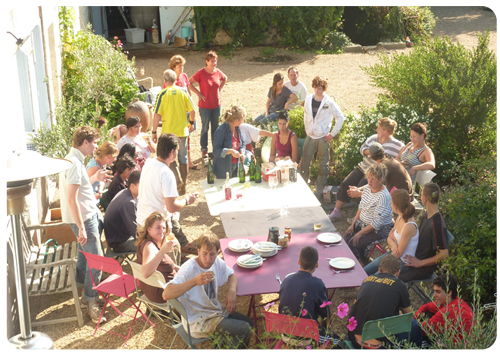 A post-harvest gathering