May Newsletter: Kitty Fur, Rosé Time, Patrimonio, Spring Fever
The May Newsletter is now available. Download the pdf here.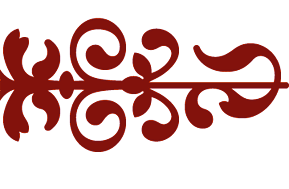 Highlights from this month's newsletter…
ROSÉ TIME!
by Dixon Brooke
Another year, another fresh crop of young beauties. As spring works its way welcomingly into our lives, we plan to keep you supplied with a continuous flow of new and exciting rosé wines—among other colors, of course. Raise your glass to our first shipment of the new vintage!
2010 CORBIÈRES "GRIS DE GRIS"
DOMAINE DE FONTSAINTE
It couldn't be finer. The palest, most thirst-quenching rosé in the world, made by the dear Laboucarié family in the beautiful rolling hills of the Corbières.
$14.95 per bottle      $161.46 per case
2010 CHIARETTO • CORTE GARDONI
Chiaretto, the local name for Bardolino rosé, is a lovely creation. As Kermit has reminded us many times in the past, it is particularly tough to beat when lounging along the shores of Lake Garda and snacking on local specialties. It works equally well in the Bay Area and on the Florida Panhandle, in my experience, and most places in between.
$12.95 per bottle       $139.86 per case
2010 TAVEL ROSÉ
CHÂTEAU DE TRINQUEVEDEL
Guillaume Demoulin outdid himself in 2010, producing my favorite Trinquevedel in recent memory. It is fresher than the 2007 and 2009 vintages with more stuffing than the 2008. It is the ideal Tavel for my taste, balancing the bold, stony flavors of the southern Rhône with a certain Provençal graciousness.
$18.00 per bottle     $194.40 per case
2010 BANDOL ROSÉ • DOMAINE DU GROS 'NORÉ
We wouldn't be true to our school if we didn't offer a Bandol rosé to complement the season's debut. Alain Pascal's stunning rosé is a delicious reminder of Bandol's rightful place at the top of the rosé hierarchy. It is right at home with a bowl of black olives and a sunset.
$30.00 per bottle $324.00 per case

PRE-ARRIVAL 2009 ENTE
by Dixon Brooke
Arnaud Ente is known to harvest a little earlier than most of his colleagues in Meursault, preferring to lock in plenty of nerve than to roll the dice looking for more ripeness and weight. Arnaud is also experimenting with a vinification more similar to that commonly practiced in Chablis: fermenting his wines in stainless steel before racking them to barrel. Arnaud has always marched to the beat of his own drum, and we've always followed. The wines are exceptionally pure and chiseled and are clearly pampered from grape to bottle. His style married particularly well with the influence of Mother Nature in 2009. Ente makes fine Burgundies that are built to last.
| | |
| --- | --- |
| | per bottle |
| 2009 Bourgogne Blanc | $39.00 |
| 2009 Meursault | 67.00 |
| 2009 Meursault "Clos des Ambres" | 83.00 |
| 2009 Meursault "Les Petits Charrons" | 117.00 |
| 2009 Meursault "La Sève du Clos" | 128.00 |
| 2009 Meursault 1er Cru "La Goutte d'Or" | 128.00 |
| 2009 Puligny-Montrachet 1er Cru "Les Referts" | 128.00 |
| 2009 Volnay 1er Cru "Les Santenots du Milieu" | 83.00 |
Inquire about availability of magnums.
Pre-arrival terms: Half-payment due with order; balance due upon arrival.