Have Shipper Will Travel
One of the joys of being in the wine business is sharing what we sell with those we love. My boyfriend and I enjoy a steady stream of favorites that I bring home every week. While I definitely vary my selections depending on the season and what we have in stock here at the store, there are some go-to favorites that I've come to depend on at home—not the least of which is the Raisins Gaulois from Marcel Lapierre. It's one of the most versatile reds in the store. (One of my colleagues, and I will not say who, has been known to sneak a bottle of this same cuvée in with him to Giants games!)
As a Vermonter now living in California, one of my real dilemmas is being unable to send gift bottles to friends and family due the convoluted nature of interstate shipping laws. Most of my posse lives where I cannot legally ship it. It's more than just a drag; it's downright ridiculous. As an alternative, I typically call wine shops directly in their areas to see if they have KLWM wines or if they send gift certificates, but there is something missing in not hand-selecting the bottles for them myself. This time, though, I had a plan. Last month, I flew back east to visit family in Massachusetts and Vermont for the week before I headed out on an epic voyage across the pond to the Languedoc. While I try to keep my belongings to a bare minimum when I'm on the road, from time to time I call on my favorite traveling companion for help—the twelve-pack insulated wine shipper. For at least half of what it would cost me to ship it by mail (that is, if it were legal to ship), I can just check it in on the airplane and kick back…even better if you manage to find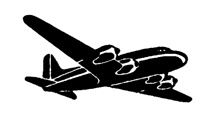 an airline that still does not charge for extra baggage. Time after time, this method has been invaluable in getting those I love one step closer to some of my favorite wines.
My sister and brother-in-law live in Concord, MA. They started their journey as wine lovers with Napa Merlot and Cabernet, and over the years they have become huge fans of southern French blends. Their local wine purveyor, West Concord Wines and Spirits, has been their lifeline to the Kermit Lynch Côtes du Rhône, among many others from our portfolio, and I'm grateful that we have that connection. However, as someone who is often hopelessly late with gifts, I thought it would be a good idea to hand-deliver my sis a case for her upcoming birthday for once (ahem, and last year's as well). Not only will I score big for bringing wine across the country, but this year's gift will actually arrive before it should. My selection is based strictly on everyday favorites—the kind of stuff I can afford to drink without the special occasion attached (well, ok, I picked one bottle that they could save for their anniversary). I included a few wines that I knew she might not consider trying on her own, and a sampling of what I would be tasting the following week in the Languedoc. Here is what I brought to share, just in case you're interested in joining the tasting fun:
2010 Coteaux du Loir Blanc • Pascal Janvier
2010 Coteaux du Languedoc "Bronzinelle" Blanc • Château St Martin de la Garrigue
2010 St-Chinian Rosé • Mas Champart
2010 Pic St Loup Rosé • Ermitage du Pic St Loup
2010 Corbières Gris de Gris • Domaine du Fontsainte
2009 Bourgueil Clairet "Avis de Vin Fort" • Catherine & Pierre Breton
X Raisins Gaulois • Marcel Lapierre
2009 Vin de Pays du Vaucluse • Selected & Blended by Kermit Lynch
2009 Côtes-du-Rhône Cypress Cuvée • Selected & Blended by Kermit Lynch
2009 Vin de Pays d'Oc Rouge • Mas Champart
2009 Corbières Rouge  • Domaine du Fontsainte
2000 Lussac-St Emilion Rouge • Château de Bellevue
For those of you who come by to visit us when in California, this is a great way to bring some bottles home with you at an affordable price. We sell the wine shippers in nearly every bottle quantity imaginable.