December Newsletter: Gift Ideas Galore, 2009 Joguet Chinon, Magical Muscadet, 2009 Northern Rhone P-A
The December newsletter is now available.
Click here to download the pdf.

Highlights from this month's newsletter…
ARTISANAL SAUTERNES
by Dixon Brooke
We now have two tiny, boutique Sauternes domaines to offer you. Daniel and Valérie Alibrand in Fargues take small production to a new level with their relatively young Domaine de L'Alliance, restricting yields to a level observed only at Château d'Yquem. Their exquisite Sauternes is produced only after the majority of their grapes have been either tossed or reserved for lesser cuvées. Their 2008 is a strong contender for wine of the vintage: we promise your doors will be blown off.
Hervé Dubourdieu's incredibly reliable Roûmieu-Lacoste bottling has seen a run on the bank as of late. We asked Hervé to dig deep into all the corners of his cellar to ship us the last remaining bottles from the 2006 and 2007 vintages to offer along with his new and stunning 2009s. The new vintage is for the cellar; the older ones can be enjoyed now or put aside. Don't miss an opportunity to buy some Sauternes, the world's heavyweight champ of dessert wines, at very reasonable prices. These are truly masterpieces.
per bottle
2009 Sauternes • Domaine de L'Alliance 500 ML
 $42.00
2008 Sauternes • Domaine de L'Alliance 500 ML
 40.00
2009 Sauternes • Château Roûmieu-Lacoste Fifth
 40.00
2009 Sauternes • Château Roûmieu-Lacoste Magnum
 88.00
2009 Sauternes • Château Roûmieu-Lacoste Tenth
 24.00
2007 Sauternes "Cuvée André"

•

Château Roûmieu-Lacoste Fifth
 62.00
2007 Sauternes "Cuvée André" • Château Roûmieu-Lacoste Tenth
 33.00
2006 Sauternes • Château Roûmieu-Lacoste Fifth
 39.00
2006 Sauternes • Château Roûmieu-Lacoste Tenth
 22.00

2006 Sauternes "Cuvée Léon" • Château Roûmieu-Lacoste Fifth

 46.00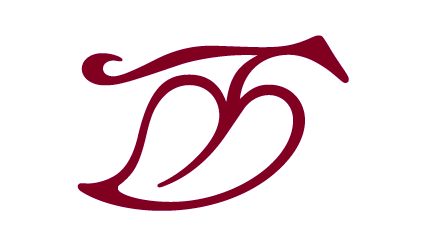 CHARDONNAY
by Chris Santini
2010 CHABLIS • OLIVIER SAVARY
A 1973 Chablis from the Fèvre family was the first wine that Kermit purchased in France, beginning a long and unbroken affair with Chablis. In 1992 we started with Olivier Savary, who has since been providing us with what many seek most in everyday Chablis: a bouquet of wet stones with hints of lemon and the irresistible chalky minerality of Kimmeridgian soil. This is Chablis in its freshest, most unadulterated form.
$24.00 per bottle $259.20 per case
2010 MÂCON FARGES "VIEILLES VIGNES"
HENRI PERRUSSET
In the far southern reaches of Burgundy is the little-known terroir of Farges-lès-Mâcon, only three kilometers from the village of Chardonnay, where the grape was first drawn from the woods, domesticated, and cultivated by local monks. Farges only has two growers left, as a sizeable chunk of the land has been converted to a limestone quarry (which gives you an idea of the makeup of the terroir here). Perrusset's Farges combines richness, precision, and complexity.
$19.95 per bottle $215.46 per case
2009 SAINT–VÉRAN "LES POMMARDS"
DOMAINE ROBERT–DENOGENT
In France, Saint-Véran has often been called Pouilly-Fuissé's little brother, though in the hands of Robert-Denogent it outshines nearly any Pouilly-Fuissé and can even stand up to bigger names from the Côte-d'Or (this wine has been compared to Coche-Dury in previous vintages). Full and deep, with an incredibly inviting floral bouquet, this white Burgundy is ready to drink immediately.
$37.00 per bottle $399.60 per case


JEAN–PIERRE MONIER
by Dixon Brooke
Monsieur Monier is the quintessential French farmer. Living in a tiny hamlet built from local granite stones, working a small collection of neighborhood vineyards entirely by hand, and vinifying in a miniscule cellar no larger than most people's garage, Monier makes the kind of Vin de Pays that you would almost never find by the glass at a local restaurant. These are destined for export, to the cellars and tables of those who appreciate the finest that the northern Rhône has to offer. Each is a textbook example of its indigenous varietal, and the Saint-Josephs are likewise the pinnacle of achievement for this humble appellation. Only a few cases of each of these micro-production wines make it to the United States. Transport yourself to a hilltop in the northern Rhône, where the granite and limestone hillsides give you Marsanne, Roussanne, Viognier, and Syrah like you'd never want to experience any other way. Pure and honest, Monier's wines are farmed biodynamically and raised with the bare minimum of intervention. There are many Saint-Josephs out there today: put Monier on your short list.
| | | |
| --- | --- | --- |
| | per bottle |  per case |
| 2010 Saint-Joseph Blanc |  $39.00 |  $421.20 |
| 2009 Vin de Pays Blanc "Marsanne" |  22.00 |  237.60 |
| 2009 Vin de Pays Blanc "Viognier" |  29.00 |  313.20 |
| 2009 Vin de Pays Rouge "Syrah" |  19.95 |  215.46 |
| 2009 Saint-Joseph Rouge "Terre Blanche" |  42.00 |  453.60 |