January Newsletter: 2010 Pallieres PA, Italian Beauties, Winter Recipe Sampler
The January newsletter is now available.
Click here to download the pdf.

Highlights from this month's newsletter…
WHITE BURGUNDY
by Lori Varsames
2010 PETIT CHABLIS • ROLAND LAVANTUREUX
For over thirty years the Lavantureux family has shipped us their mouthwatering, nervy Chardonnays from Burgundy's northernmost climate. Lime blossoms and Granny Smith apples pop out of the glass of their Petit Chablis. It is clean, racy, and chock full of briny minerals. What a bargain—true Chablis for only twenty-one bucks.
$21.00 per bottle $226.80 per case
2010 MÂCON–VILLAGES • HENRI PERRUSSET
In southern Burgundy, Henri Perrusset's vineyards boast a limestone terroir that is more marly than stony, which he says contributes to the grainy minerality in his wines. He then ages the Mâcon-Villages on the lees for eight months. The result? Soft tones of Anjou pears and honeysuckle and a long, zesty finish. Lovely! This may be a white Burgundy you can afford to make your house white!
$17.95 per bottle $193.86 per case
2009 MÂCON–SOLUTRÉ "CLOS DES
BERTILLONNES" • ROBERT–DENOGENT
Jean-Jacques Robert farms the entirety of this enclosed vineyard, setting him apart in Burgundy where single vineyards are divided into smaller and smaller pieces with each passing generation. His Clos des Bertillonnes is so gorgeous and refined that it could easily be mistaken for a young Meursault—at a fraction of the price, no less. This is Kermit's current luncheon favorite.
$30.00 per bottle $324.00 per case
2009 POUILLY–FUISSÉ "LES CARRONS"
VIEILLES VIGNES • ROBERT–DENOGENT
Pouilly-Fuissé has long been regarded as the greatest cru of the Mâconnais, and none can match the taste and pedigree of those from Robert-Denogent. Jean-Jacques trumps all with this cuvée made from ninety-three-year-old vines.
$59.00 per bottle $637.20 per case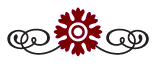 ITALY
by Dixon Brooke
2010 ROSSESE • FÈIPU DEI MASSARETTI
This year's Rossese is a bit more soil-driven than in previous years, as if the roots of the vines drank more heartily from the earth and changed the composition of the fruit. That beautiful red raspberry is still there, but I welcome the pleasant rusticity this year. Locally made charcuterie in the USA is improving rapidly, a perfect pairing. So is pesce all'acqua pazza––see Marcella Hazan's Marcella Cucina for a recipe. The 2010 seems even better after a vigorous decanting.
$22.50 per bottle $243.00 per case
2010 RIBOLLA GIALLA • LA VIARTE
This is a truly uplifting interpretation of this native Friulian varietal. Bright, fresh, and clean, it is not a victim of the extended maceration school. Straw yellow in color and far from oxidized, it isn't a wine to meditate over, but one to enjoy with all varieties of Italian antipasti without having to think too hard about it.
$18.00 per bottle $194.40 per case
2010 SAUVIGNON BLANC • SESTI
Sesti's interpretation of this widely grown varietal is, as expected, in a world all its own. Grown in Montalcino, of course, it takes on the flavor of their dry, marly soils while maintaining its principal duty to exist: refreshment.
$24.00 per bottle $259.20 per case
2010 PIGATO "CA DA RENA" • PUNTA CRENA
Two new shipments in a row of Ligurian wines from Varigotti's hometown hero Punta Crena merit a whole page, and here are three winners. I've been in Burgundy for the past week tasting the 2010 vintage, and the subject of the "ultimate compliment for a wine" has come up several times. The response is always the same: a bottle that empties so quickly you're surprised to see the bottom. The first time Kermit tasted Punta Crena, we were dining in a small town along the Cinque Terre. Our first bottle of their Pigato was gone before our fish course arrived. Rather than taking a risk by ordering something else, we ordered a second bottle—the ultimate compliment.
$24.00 per bottle $259.20 per case
2010 LUMASSINA • PUNTA CRENA
This version of the indigenous Lumassina sparkles gently, making it the perfect warm-up to many things that could follow. It is so much more than a replacement for Champagne—I think it creates a new wine category along with their irresistible Pettirosso (sparkling rosé). You could call them spirit brighteners. Truly unique, low in alcohol, and high in freshness and easy charm, they are quite handy to have around during all seasons.
$18.00 per bottle $194.40 per case
2010 CRUVIN • PUNTA CRENA
This is the freshest vintage of this unusual wine that we've offered to date. The Crovino grape, probably related to Corvina in the Veneto, isn't exactly your staple on grocery store shelves. A Google search out of curiosity didn't yield a single hit beyond this wine. How often does that happen these days? This red emphasizes purity of fruit rather than the chocolate and leather flavors you often find in Valpolicella. As I expect from a good unadulterated Italian red, the options are practically limitless for this beauty at table.
$28.00 per bottle $302.40 per case