Four Exciting Bay Area Events
Summer Pairings Series II: Block Party with Vintage Berkeley
Sunday July 29, 4–7pm
In the Gourmet Ghetto of Berkeley, Vintage Berkeley Wine Shop has partnered with us, Paul Grieco's Summer of Riesling, and The American Grilled Cheese Kitchen to close down part of Vine Street and put on the ultimate summer block party. The mouthwatering menu includes a choice of two glasses of wine, ranging from Riesling to rosé to Chenin Blanc, and an American Grilled Cheese Kitchen Classic Grilled Cheese (sharp cheddar and Monterey jack on artisan bread), grilled to order, and made with guests' choice of add-ons like apple-wood smoked bacon, seasoned roasted tomatoes, house-made sweet pickles, fresh jalapenos, and artisan cured ham. All sandwiches are also served with a side of Smoky Tomato Soup Shooters (5 oz), topped with a dollop of crème fraiche. $30.
To purchase tickets, visit www.solanocellars.com or
www.grubwithus.com/sfoutsidelands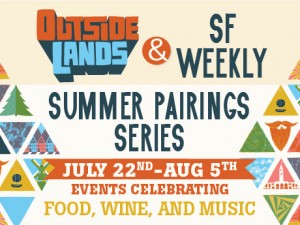 Vintage Berkeley | 2113 Vine Street, Berkeley | 510.665.8600 | vintageberkeley.com
 Café Rouge, Think Pink XI
Wednesday Evening, August 8
We're hoping for a warm Provençal evening on August 8 for the eleventh transformation of Café Rouge into Café Rosé. The expert Rouge chefs are preparing a summer cassoulet with tomato confit, a large vegetable aïoli, lamb mixed grill, classic bouillabaisse, and more paired with an array of our favorite rosés. The menu is à la carte so you can sip a flute of sparkling Bugey with a starter at the bar or work your way through a flight of Bandols with our housemade charcuterie followed by an entrée. At least ten different rosés will be available by the glass and bottle.

Café Rouge | 1782 Fourth Street, Berkeley | Reservations: 510.525.1440
 Outside Lands Wine Lands Tent
August 10–12
For the second year in a row we'll be pouring wine in the Wine Lands tent at San Francisco's Outside Lands music festival. Enjoy some of our fine French and Italian selections over the course of the three days while taking in the epic line-up of this year's musical acts. So if you're planning on attending the fest, stop by and pay our friendly retail and wholesale staff a visit for a glass of something cool and refreshing. In the meantime, ponder the question—what wine pairs best with Metallica?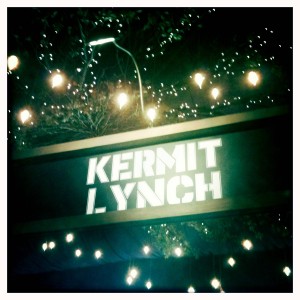 The Kermit Lynch booth at the 2011 Wine Lands
Need tix? Visit www.sfoutsidelands.com
 Kermit Lynch Summer Dinner Series At Range Restaurant
Tuesday, August 21: Provence
During the summer of 2012, Kermit Lynch Wine Merchant and Range in San Francisco will present an unprecedented dinner series for summer. An array of wines from France's most exciting wine regions will inspire four-course prix fixe tasting menus from Chef Phil West. Next up—Provence.
Wines and menu to come.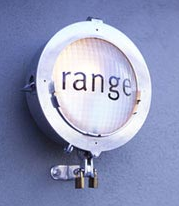 Range | 842 Valencia Street, San Francisco | Reservations: 415.282.8283