My Dad's CD
Today's guest blogger is Marley Lynch, Kermit's daughter. Marley lives in Brooklyn, NY. She is the music editor for Foam magazine and a music writer at Time Out NY, where she also contributes regularly to the food & drink section. Follow Marley on twitter: @marleyasinbob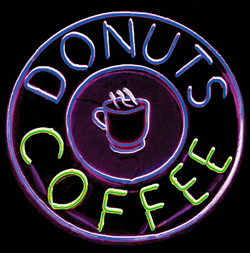 I doubt that my dad's dedication to terroir is a secret to anyone who reads this brochure. It leads him to select bottles that proudly display where and how they were made. If you can taste the minerality or the climate from where the grape came from, if the natural wine leaves sediment in your glass—well, bring it on.
His predilection for products that embody their origin has led to a practically patented eccentricity. Picture him savoring the cheese course during a recent outdoor summer dinner: "Wow," he commented after a particularly pungent bite. "You can taste exactly what the goat ate in this one."
These rootsy sensibilities extend beyond wine, or cheese for that matter, into my dad's musical catalog. The Lynch albums, from the down-home country on Man's Temptation and the R&B leanings in the vein of Robert Cray on Quicksand to the covers-and-originals blend on the forthcoming Donuts & Coffee, are as flavorful as they are complete, offering rootsy Americana as seen through the lens of a well-rounded music lover who grew up on gospel, '50s pop and country-soul—before losing himself in the Bay Area '60s rock scene.
My dad frequently remarks on the difficulty a music shop would meet in slotting his discs in the appropriate bin; indeed, on Donuts, blues, reggae and blue-eyed soul all find a home. Fortunately, with the iTunes age upon us, it's unlikely he'll ever have to riddle this release to a record store clerk (even the term sounds archaic, doesn't it?). I'm pretty sure my pop's shuffle tendencies hark back quite some time; I remember him diligently making me mix tapes—yep, actual cassettes—when I was but a child, where Elvis Presley segued into Vivaldi's Four Seasons, which then played into Bob Marley.
Eclectic yet unusually versatile, Donuts is a similar exercise in what I'll call cohesive diversity. With the help of Nashville session players as honed in their craft as any longtime winemaker, original tracks and covers reference musical greats across the genres, from Burt Bacharach to Muddy Waters; the latter is represented in the rollicking ballad "Honey Bee," which smoothly opens the album. Standards get infused with the welcome sparkle of an enterprising viewpoint: Check out the dubbed-out take on Johnny Cash's "Ring of Fire," which is sure to incense a country classicist for every listener it intrigues. The LP closes with a Lynch original, "Sunset Avenue," a rousing rock & roll cut sprinkled with Delta blues and Stonesy swagger.
Like selling a bottle containing a telltale smudge of deposit or producing a wine with a pétille of CO2, taking a new look at these old-school styles tells a story, too. And it doesn't end here: Just wait until you hear the hellacious New Orleans funeral-march–meets–gospel track on the album he just recorded… But now, I've said too much.