January Newsletter: Serious Fun, Self-Assured Wines, Monks & Mountains
The January newsletter is now available.
Click here to download the pdf.
LOIRE
by Dixon Brooke
2011 MUSCADET SÈVRE ET MAINE SUR LIE
DOMAINE BRÉGEON
Michel Brégeon unofficially retired after the 2010 vintage, but all that really means is that he found someone younger with better knees to watch over his grapes, harvest them, and bring them to his cellar where he could continue to oversee the winemaking process. Michel's unique terroir, his practice of keeping yields low, and his insistence on continuing to be one of the last in the region to hand harvest (that's right, folks) probably set him more apart than anything he does in the cellar, but any visit to the domaine will show you that this is no typical winery. Michel is the mad scientist, cranking out the most hauntingly exciting and typical (by ancient standards) Muscadet in the entire region. Nobody is more consistent in achieving greatness with Melon de Bourgogne.
$16.95 per bottle $183.06 per case
2011 REUILLY "LES PIERRES PLATES"
DENIS JAMAIN
This is one of those wines that everyone at KLWM knows is destined for allocation status. It's just too good. New Yorkers can usually find it on the list at Balthazar, where it makes itself right at home. The production is relatively small, for Sauvignon Blanc country, as this wine comes from Jamain's prized vineyard that is composed of Kimmeridgian limestone fossils. Think Sauvignon Blanc from Chablis-like soil. So it has a racy, flinty, aromatic, bone-dry style that works particularly well after you return home from a traffic jam or with oysters—shuckers love it! And it remains a great value, due to the fact that many of you have probably never heard of Reuilly.
$19.95 per bottle $215.46 per case
2010 BOURGUEIL "CLOS SÉNÉCHAL"
C. & P. BRETON
This beauty makes an interesting Cabernet Franc comparison with the last wine. The vines are organically grown in white tuffeau, the wine is aged for two years in older barrels in a tuffeau cellar on the banks of the Loire River without any additives or manipulation, and the resulting purplish black juice is bottled unfiltered for one of the most unadulterated Cab Franc experiences on the planet. If I had my first choice, I would drink it with a woodcock, served with its organs made into a paté on the side, and black truffles. However, a cut of beef, lamb, pork, chicken, duck, goose, antelope—you get the idea—will work just fine.
$30.00 per bottle $324.00 per case
2009 SANCERRE ROUGE
"LE CHANT DE L'ARCHER" • DOMAINE CHOTARD
This "archer's song" is a delightfully smooth and complex Pinot Noir from Daniel Chotard and his son Simon, who is starting to make his mark on this small family property in Reigny. The Chotards age some of their best Pinot parcels in secondhand barrels from Burgundy, giving their typically bright-fruited red some welcome wood smoke and meatiness. This is a great pinch hitter for the earthy, masculine Pinots of the Côtes de Nuits.
$35.00 per bottle $378.00 per case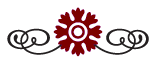 Seasonal Sampler
by Mark Congero
On a cold winter night, is there anything more satisfying, more comforting, than a big, beautiful bowl of soup? Add a chunk of crusty bread and a glass of wine and life is good. One of the best things about soup is making it, as there are hundreds of options. It's easy, fun, and if you start off with high-quality ingredients it's hard to make a bad soup.
At first thought, wine and soup might sound like an odd pairing, perhaps even redundant, with soup fulfilling our need for both liquid and solid. However, not only is it necessary, it is delicious! Potato and leek soup with lardons, paired with a beautiful dry Alsatian wine: yes, please. Pot-au-feu with a nice chilled cru Beaujolais, most definitely. Bouillabaisse with any wine from Bandol—I think you catch my drift.
We put our heads together and assembled a nice box of food- and soup-friendly wines for you this month. For some added pleasure I will include a few of my favorite soup recipes in the carton and, what the heck, we'll take 25% off to help ease the holiday pain.
Bon appétit.
| | |
| --- | --- |
| | per bottle |
| NV Clairette de Die • Achard-Vincent |  $25.00 |
| 2010 Pinot Blanc • Kuentz-Bas |  16.95 |
| 2011 Pinot Grigio • La Viarte |  16.00 |
| 2011 Vin de Savoie "Les Abymes" • A. et M. Quenard |  16.50 |
| 2010 Languedoc Blanc • Château La Roque |  17.50 |
| 2011 Gigondas Rosé • Domaine Les Pallières |  22.00 |
| 2011 L'O de Joncier • Domaine du Joncier |  13.95 |
| 2011 Vin de Pays d'Oc Rouge • Château Fontanès |  13.95 |
| 2007 Lussac Saint Emilion "Les Griottes" • Château de Bellevue |  19.95 |
| 2010 Côte de Brouilly • Nicole Chanrion |  22.00 |
| 2010 Bourgogne Pinot Noir • Bruno Colin |  22.00 |
| 2010 Chinon "Les Petites Roches" • Charles Joguet |  23.00 |
Normally $228.80
Special Sampler Price $172
(a 25% discount)