An Update from André
Once or twice a year, André Ostertag takes pen to paper to keep us up-to-date on how the current vintage in Alsace is progressing and to provide us with his most recent philosophical musings. Winter is typically a quiet time in the winery and vineyards—monitoring fermentations and pruning vines only take so much time—and André takes full advantage of this freedom to write.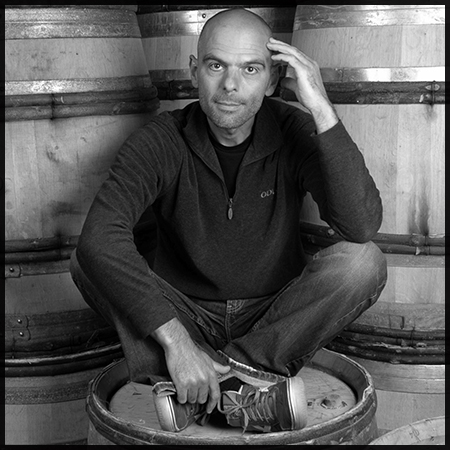 The first of the two pieces he sent is called: 8 Arguments to Wring the Neck of 8 Common Preconceptions About Alsace Wines, And Turn Them Into As Many New Ideas!
Below are the eight preconceptions that André dispels and click here to download the English version (translated by André himself)—a must read for any Alsace skeptics.
1. Alsace wines are too complicated!
2. Alsace wines are has-been!
3. Alsace wines give you headaches!
4. Alsace wines are sweet!
5. Alsace wines smell after petroleum!
6. Alsace wines do not cellar!
7. Alsace wines drink with Choucroute!
8. Alsace is freezing cold!
The second piece is: 2012: Great Dry Whites and Other Digressions
Here's an excerpt:
"Today, in Alsace, our main challenge is to make great dry whites from ripe grapes.
And "ripe grapes" it is, not harvested too early and/or chaptalized! To me, grapes are ripe when their pips—or reproductive organs—are ready for offspring, since this is the very job of fruit in nature. And fruit will not be ready to be cut off from their foster shoots until they reach their full reproductive capacity. Indeed, once reached, most fruit will fall off. Grapes will then be ripe when berries come off easily and pips are brown in color and lignified and taste of sweet almond, so nothing to do with the ripeness governed by pure oenological prerequisites. It is true, however, that grapes harvested too early are not a fermentation issue, and lead to a lower alcohol content than ripe ones!"
Download André's entire text on the 2012 vintage here.