May Newsletter: Pure Grenache; Producers, Not Vintages; Fresh Favas, Butter and Salt
The May newsletter is now available.
Click here to download the pdf.
Highlights from this month's newsletter…
MEDITERRANEAN WHITES
by Dixon Brooke
2011 ÎLE DE BEAUTÉ BLANC • YVES LECCIA
I chose these three wines for their freshness and elegance, qualities I value highly in southern, sun-ripened white wines. Leading the charge is this Vermentino-based beauty from the Leccias in northern Corsica. Salty and lemony, bright and maritime, it's a great way to awaken the palate before a meal, to cut through cured sardines, or to enliven and complement fresh seafood.
$26.00 per bottle   $280.80 per case
2011 LANGUEDOC BLANC "SAINTE AGNÈS"
ERMITAGE DU PIC SAINT LOUP
The Ravaille family's blanc keeps getting better every year, to the point that to my taste it has become one of the reference points for all of southern France. Precision, freshness, and finesse are the first three adjectives that come to mind. There are many secrets to this achievement, most importantly terroir. The backbone of the wine comes from Roussanne grown in a pocket of dolomite high on the Pic Saint Loup (the only location like this in the entire appellation). Combine that with ninety-year-old Grenache Blanc, Grenache Gris, and Clairette vines, harvesting before the grapes get too ripe, raising the wine in small Alsatian-style foudres and demi-muids, and the mystery begins to reveal itself. What impresses me the most is the touch on the palate—it is a textural masterpiece. The sensuality of Botticelli's Venus and the backbone of Michelangelo's David rolled into one. This suggestion is so much more banal than the Italian Renaissance, but I can't help imagining a melon and prosciutto appetizer as an ideal pairing.
$23.00 per bottle   $248.40 per case
2011 BANDOL BLANC • DOMAINE DE TERREBRUNE
Reynald Delille's Bandols are in a league of their own. All three colors! Reynald values finesse above all, and his soil of Trias limestone, his vines gazing down upon the Mediterranean—they help him execute his vision. When I visit, he regularly uncorks ancient whites from his amazing cellars that display mind-bending complexity and the freshness of youth. His rosé and rouge get most of the attention, but his blanc is truly a gem, too. La Revue du Vin de France recently called it one of the four best whites of southern France. I might be tempted to go farther. Buy a case and drink six bottles this year—put the other six in your cellar to witness the magic unfold over the next ten years. You won't believe how it blossoms and deepens.
$32.00 per bottle   $345.60 per case
Fishing the Med'                                 © Gail Skoff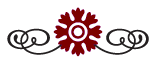 NORTH AND SOUTH
by Steve Waters
Unlike the regional differences that plunged the United States into civil war one hundred fifty years ago, this North/South rivalry has battled over a more thirst-inspiring objective—great wine! Let's take a trip together and explore a few wines from one of the most distinctive wine-growing regions in all of France, the Rhône Valley.
Philippe and Lionel Faury                   © Domaine Faury
2011 SYRAH "L'ART ZÉLÉ" • DOMAINE FAURY
Talk about a great opportunity to get yourself in on the ground floor. This KLWM first-ever release, a young-vine Syrah, is from the celebrated northern slope of Côte Rôtie: Côte Brune. I've always thought Faury makes the prettiest Syrah—so redolent of lilacs, but also with trademark aromas of bacon fat and slate that make all the great Côte Rôties distinctive. This is no exception. The uniqueness of this wine is that because of the young vines it is very drinkable now. Oh, and by the way, at this exact moment in time, this is Anthony Lynch's favorite wine!
$32.00 per bottle   $345.60 per case
2010 LIRAC "LE CLASSIQUE" • DOMAINE DU JONCIER
Okay, I'm not going to hesitate in saying this—Marine Roussel, proprietress of Domaine du Joncier, is an extremely talented winemaker. The release of her wines is eagerly anticipated vintage after vintage. She's also a helluva nice person who is deeply committed to the art of her craft. Grenache, Syrah, Mourvèdre, Cinsault, and Carignan (all grown among the galets roulés, the rounded stone–littered landscape of the southern Rhône) are the core ingredients that give this wine its terroir and typicity. By the time you finish your first bottle, you'll be hankering for more, because this is also one of the best southern Rhône values we have to offer.
$24.00 per bottle   $259.20 per case