December Newsletter: Holiday Gift Shop, Ten New Arrivals, Vintage Bordeaux
Something good for any wine drinker in your life (including you)!
by Jennifer Oakes
I am an Olympic-level lounger. When I work, I work hard and fast, taking only the breaks necessary to refuel, then it's back to the grind. But when I'm done with all that, I'm really done, and it's COZY TIME! I put as much planning into relaxation as I do into meaningful tasks, making lists of snuggle-inducing accoutrements: the latest music, shows/movies to watch, books to read; something soft and warm to wear; the perfect snacks, store-bought or homemade (see enclosed recipes for inspiration); and, of course, wine, wine, and wine.
Life is busy and hectic enough, made rougher in winter—why not give major relaxation a try? Grab some tasty nibbles, a comfy blanket, a pile of pillows, and (naturally) a lovely bottle of wine. We have all manner of suitable sippers in this sampler to smooth out the hard edges, either all for yourself or to share with your friends and loved ones. Fire up the remote, crack open that book, or flip on the stereo, whatever you need—we'll go for the gold together!
2015 Vaucluse Blanc • Domaine de Durban
2015 Custoza • Corte Gardoni
2015 Savoie "Les Abymes" • A. & M. Quenard
2014 Muscadet • André-Michel Brégeon
NV Bugey-Cerdon Rosé "La Cueille" • Patrick Bottex
2013 Cahors • Clos La Coutale
2014 Barbera "Rosso Pietro" • Cantine Valpane
2014 "Lou Maset" Rouge • Domaine d'Aupilhac
2014 Chinon "Les Petites Roches" • Charles Joguet
2015 Beaujolais-Villages "Cuvée Marylou" • Guy Breton
2013 Côtes-du-Rhône "Cairanne" • Le Goeuil
2013 Chianti Classico • Castagnoli
Normally $233.85
SPECIAL SAMPLER PRICE $164
(a 30% discount)
by Anthony Lynch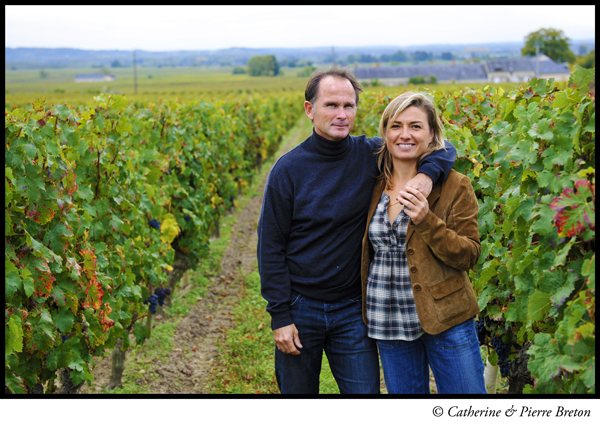 Catherine and Pierre Breton boast decades of combined experience farming and vinifying the great appellations of the Loire. If there is one wine that embodies this lifelong commitment to excellence, it is undoubtedly their Bourgueil Les Perrières bottling. From one of Bourgueil's historic sites, a slope of siliceous clay over tuffeau limestone, this majestic Cabernet Franc is consistently the Bretons' most complex and age-worthy cuvée. Add old vines and long élevage in used wood to the equation, and you have a profound, concentrated red of striking finesse that can evolve for decades, thanks to its chalky backbone. In fact, we have never tasted a tired bottle! Some mature vintages of Les Perrières have just arrived directly from the Breton cellars in Restigné: 2007, 2004, 2003, 1999, 1993, and 1992. This is your chance to see the wonders of aged Cabernet Franc from some of the best in the business.
VERTICAL 6-BOTTLE SAMPLER PRICE $450
THE NEXT GENERATION
by Anthony Lynch
We talk all too often about vine age, but what about vigneron age? My father has uncovered many talented, experienced winemakers throughout his career, but today a new generation has come of age, and we are eager to prove our worth. Many sons and daughters of Kermit's vigneron pals have now taken the reins at their respective domaines, building off the work of past generations with a fresh perspective and an ambitious drive for improvement. This sampler of two whites and four reds will introduce you to some of our most promising youngsters. Constantly pushing the envelope, they are the future of fine wine.
Featuring wines from Arnaud and David Lavantureux (Domaine Roland Lavantureux), Simon Chotard (Daniel Chotard), Giacomo and Davide Tincani (La Basia),
Matthieu Baudry (Domaine Bernard Baudry), Vincent and Philippe Guillemot (Domaine Pierre Guillemot), and Camille-Anaïs Raoust (Domaine Maestracci)
Normally $150
SPECIAL 6-bottle SAMPLER PRICE $120
(a 20% discount)
A lot of wine just arrived. It's hard to decide what to put in the newsletter each month, so here are ten new arrivals from across France and Italy that we are very excited to show off, as pitched by our staff.
2014 CHABLIS "LES TRUFFIÈRES"
DOMAINE COSTAL >
Limestoney, vibrant, and zesty, with a smoky, waxy lushness. This dynamic silky gem was born to be poured with oysters. Start shucking!
—Bryant Vallejo
$30.00 per bottle $324.00 per case
2015 POUILLY FUMÉ "VIEILLES VIGNES"
RÉGIS MINET >
A refreshing, crisp Sauvignon Blanc that draws you into the glass with finesse and subtle aromas of grapefruit. —Steve Waters
$24.00 per bottle $259.20 per case
2014 RIESLING GRAND CRU "SOMMERBERG ECKBERG"
ALBERT BOXLER >
My favorite Riesling in the store (perhaps ever). Zesty, minerally, intensely aromatic, boundlessly deep—my Alsatian ancestry approves!
—Jennifer Oakes
$85.00 per bottle $918.00 per case
2015 FRIULI GRAVE FRIULANO "LA DULINE"
VIGNAI DA DULINE >
Duline makes some of the most exciting wines in Italy, and this Friulano is pure genius. It is generous on the palate with a stony, crisp finish.
—Michael Butler
$45.00 per bottle $486.00 per case
"ROSS DA TRAVAJ" VERMOUTH • BÈRTO >
Our first vermouth! Let this aromatic Piemontese vermouth spice up your holiday cocktail game, or sip it on the rocks with an orange peel garnish. —Clark Z. Terry
$18.00 per liter bottle $194.40 per case
2014 VACQUEYRAS ROUGE "CUVÉE DOUCINELLO"
SANG DES CAILLOUX >
Grenache dominates this spice-and-wild-herb-driven rouge. Think "Châteauneuf's more rustic, outdoorsy little brother." —Todd Maltbie
$34.00 per bottle $367.20 per case
2015 ROSSESE "VIGNETO ISASCO"
PUNTA CRENA >
Hailing from the Ligurian coast of Italy, Rossese is a delightfully light-bodied red that packs a ton of flavor with every sip. —Steve Waters
$27.00 per bottle $291.60 per case
2014 VIN DE FRANCE ROUGE "FAUSTINE"
DOMAINE COMTE ABBATUCCI >
This medium-bodied wine with maquis-laden wild fruit and soft tannin was my introduction to the exotic world of Corsican wine years ago. I've been mesmerized by Abbatucci's Faustine rouge, and I hope you will be, too. —Will Meinberg
$37.00 per bottle $399.60 per case
2014 BLAGNY ROUGE 1ER CRU "LA GENELOTTE"
COMTESSE DE CHÉRISEY >
Cool, high-altitude terroir above Meursault, rarely planted to Pinot Noir • Vines planted 1934 • Bright, delicate, earthy • Drink/hold —Anthony Lynch
$65.00 per bottle $702.00 per case
2014 ROSSO DI MONTALCINO • COLLEONI >
If a wine could taste like how Vivaldi's "L"Autunno" from Le Quattro Stagioni sounds, it would be Marino Colleoni's rosso. —Dustin Soiseth
$46.00 per bottle $496.80 per case
by Anthony Lynch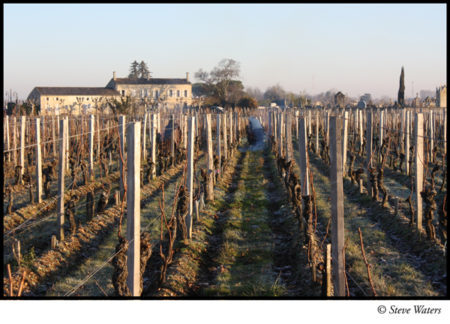 2008 LUSSAC ST.-ÉMILION
CHÂTEAU DE BELLEVUE >
No, we did not forget a digit when typing up the price of this wine, an eight-year-old Bordeaux straight from the cellar of an organic vigneron in the heart of the Right Bank. The magic of so-called "satellite appellations," as we refer to Lussac in relation to neighboring Saint-Émilion, is that there is more variation in terroir within each AOC than between the two. A great Lussac can therefore outperform an average Saint-Émilion, but its price will never come close.
Bellevue sits on a plateau of pure chalk, which gives the wine a flavor as site-specific as can be. It manifests itself in its appetizing acidity, stony tannins, and lively fresh fruit that make this Lussac delicious now and for many years to come.
$26.00 per bottle $280.80 per case
1999 CANON FRONSAC
CHÂTEAU MOULIN PEY-LABRIE >
Natural wine in Bordeaux? It's a rare thing. Bénédicte and Grégoire Hubau of Moulin Pey-Labrie are among the very few to have adopted this progressive philosophy in a region better known for its enological precision than for organic farming. The wine, however, does not taste radically "natural"—not funky, dirty, spritzy, or any of the other usual suspects. No, it tastes like perfectly mature, old-school Bordeaux—rife with forest floor, black fruit, game, and leathery tannins that beg for a chewy meat to cling to.
$60.00 per bottle $648.00 per case
2006 POMEROL • GOMBAUDE-GUILLOT >
The young Olivier Techer of Gombaude-Guillot is turning heads with each new release, and this 2006, made by his mother, will give you a good idea of what you can expect should you cellar some of his fine Pomerol. The nose offers everything you'd hope for in a mature Merlot from these esteemed soils—a potent whiff of dank, freshly turned earth, cocoa, plum, and black truffle. It makes a grandiose impression on the palate, rich and broad with sensuous depth and a long, luscious finish. I plan to serve it at my holiday table, and why not stock up for some rainy days to come?
$72.00 per bottle $777.60 per case